Education for All: How to break barriers and create accessible schools for all children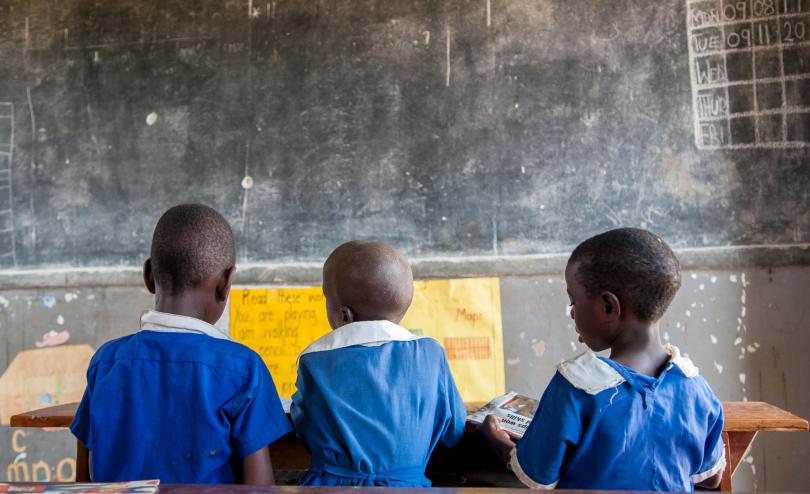 Inclusive Education is key to make sure every child is able to access the education they deserve.
Today, nearly 400 million children of primary school age cannot read or write
More than half of all three to six year olds have no access to pre-primary education
About 10 million refugee children risk having their learning
25 million children will never enroll in school-and two-thirds of them are girls
Children with Disabilities are 49 percent more likely to have never attended school
Behind these numbers, there are individual children who are facing barriers, stigma, and discrimination every day because education systems are not performing well enough to support learners.
To help overcome this we have launched our new Inclusive Education Resources and Toolkit, which is a resource and reference for all actors and practitioners working in education programming. The toolkit with its resources will help mainstream inclusive education and inclusive pedagogy in their work.
Many children today are not engaged in joyful learning, as their teachers lack pedagogical skills and their parents never held their tiny fingers and accompanied them to school in the morning. Many children will grow up without any cherished memories of a school bag, decorated classroom walls and playing with friends in a school courtyard.
As a result, these children will not have equal opportunities to earning a decent livelihood, as they will not have the knowledge, tools and skills needed to thrive in a competitive world making them at high risk of ending up in a cycle of poverty. We can break this cycle; we can bring about change by working together with our partners, governments, schools, communities, parents and children themselves on Inclusive Education.
The Inclusive Education Resources and Toolkit is based on a comprehensive analysis of key gaps in existing guidance shared by practitioners globally as well as a review of international standards and resources.
The toolkit offers a collection of tools that has been tested and adapted in inclusive education programming by Save the Children and other organizations (INEE, Plan International, UNESCO, USAID, and others).
It covers five SC Quality Learning Framework (QLF) foundations: Emotional and Psychosocial Protection, Teaching and Learning, Parents and Community, School Leadership and Management, plus Access, and Policy & Systems.
Here are some examples of how the resources in the toolkit has help to support learners to date:
Index for Inclusion breaking barriers and ensuring access of children from ethnic minorities and children with disabilities in Kosovo
The Index for Inclusion provides a set of indicators that help the school staff to conduct a process of self-assessment with the aim of identifying barriers to learning and participation. It also shows how they can remove hindrances to provide a harmonious, safe, inclusive and supportive environment of children with different learning styles.
The initiative by SCI Kosovo opened doors to regular schools for 647 Roma, Ashkali and Egyptian children (RAE minority groups).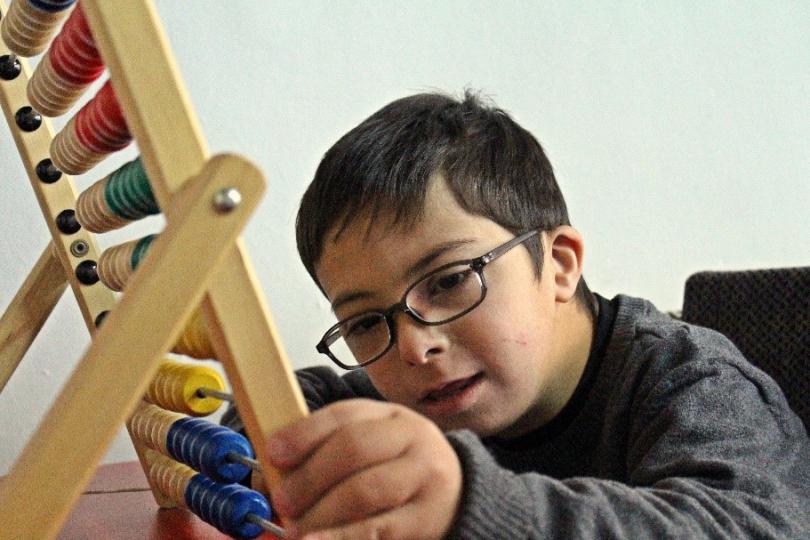 Ebsar*7 year old is one of 442 children with disabilities who gained access to regular schools through implementation of Index of Inclusion.
Enhanced Open EMIS toolkit to improve data management practices for tracking children with disabilities in and out of schools
Education Management Information System (EMIS) performs as backbone of any functional education system by providing accurate and updated periodic data on students, teachers and schools that helps relevant stakeholders to make informed decisions.
Through a joint initiative of Save the Children and Community Systems Foundation innovative data collection and dissemination tools on children with disabilities were tested in Bangladesh, Kosovo and Indonesia to inform global and national policies on disabilities in education.
The initiative resulted in an enhanced version of the OpenEMIS global toolkit that contains a better identification and tracking system to detect the number of children with disabilities that are in or out of schools. It is an open source tool kit that is promoted by UNESCO to monitor education systems.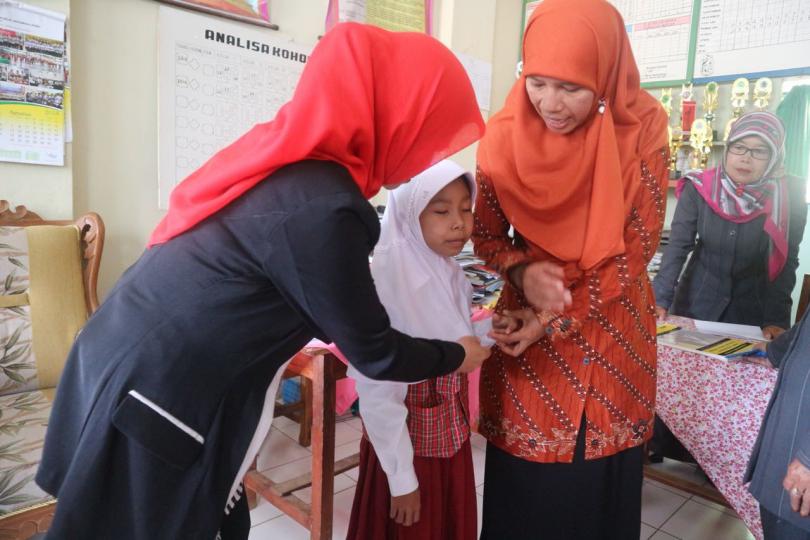 Elsa* 9 year old finally started her school thanks to the efforts by made SC Indonesia as she was initially refused admission due to blindness. Project teams identified her through the robust data collection system.
This is just an example of how data can support immediate informed decisions at a local level, helping more children enjoy school just like Elsa.
Making Schools Inclusive: How change can happen, promotes innovative ways to improve education system for the most excluded children in society
The resource describes case study programmes from 13 countries around the world that informs how to build inclusive school communities, promote change throughout an education system, and address financial barriers to inclusive education
For instance, in 2006, Save the Children started interventions in Bangladesh in the Chittagong Hill Tracts (CHT) when the dropout rate of indigenous children was much higher than the estimated national rate, with more than 60% of children dropping out, especially in the early years of primary school.
One of the most critical barriers to education for these children is that they do not understand Bangla. A real breakthrough achieved through joint efforts was that the government initiated Multi Lingual Education pre-school classes in regular government schools in Chakma, Marma and Tripura communities as of January 2017 and printed books in mother tongue.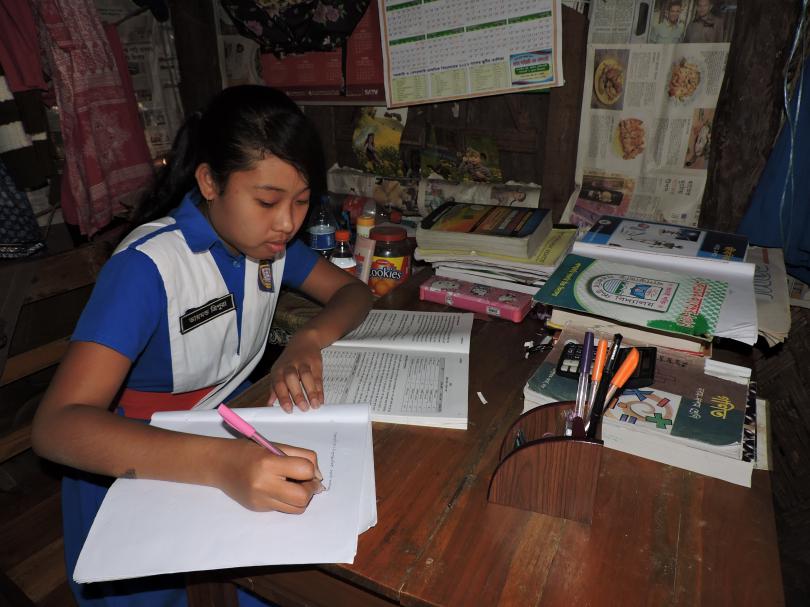 Diamond*, a 14 year old girl is one of the hundreds of children from CHT who started her pre-school in a multilingual classroom in 2006. In 2016 she reached her grade 9 and is continuing her education to this day.
Every child deserves a quality education. Inclusive Education is key to making sure every child can access the education they deserve.
Related articles
6 December 2023

- Türkiye
29 November 2023

- Ethiopia