EDUCATION REMAINS UNDER ATTACK, WHAT MORE CAN BE DONE?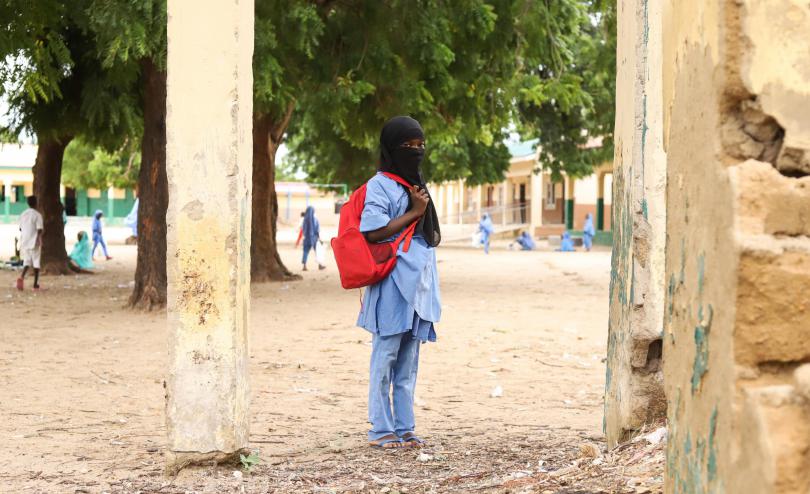 "It was 4pm when our school was attacked. We were in class. When we heard gunshots, our teacher came out. He was shot in the chest and leg. The attackers took the school principal with them. Then they ordered us all to leave the school. They set fire to the school. When we got home, the whole village was on fire," said Mamadou, a 12-year-old boy from Burkina Faso.
It may be surprising to learn how often children like Mamadou have a similar experience, in 2020 one in three children around the world lived in an active conflict zone – 20 percent of them live in Africa. Violent incidents, particularly those related to non-state armed groups, have increased in Nigeria, DRC, Mali, Burkina Faso, and Niger, leading to insecurity and an unprecedented humanitarian crisis.
As a result, almost 13 million internally displaced people and almost 1,500,000 refugees were registered in seven countries of West and Central Africa, of which more than 55 percent are children, many of whom are fleeing conflict. At the beginning of 2022, roughly 11,819 schools were closed due to insecurity in conflict-affected areas in the region, forcing more than one million children to interrupt their education.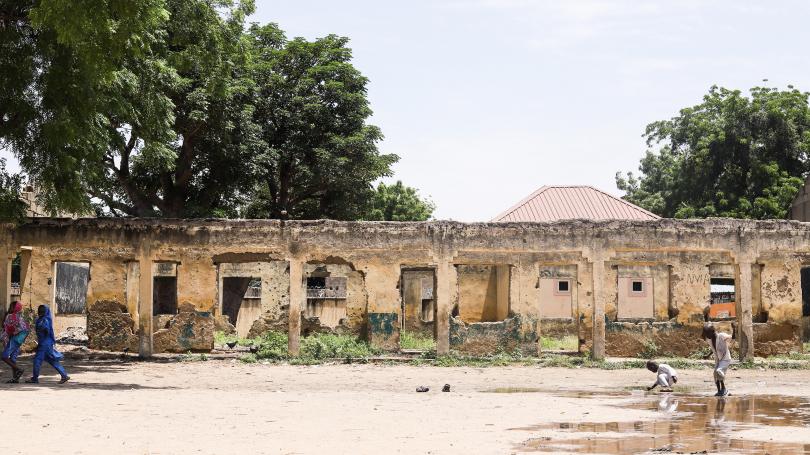 Today, a group of international non-governmental organisations delivering aid in West and Central Africa including Save the Children, are launching a policy brief, extracted from the data found in the Global Coalition to Protect Education Under Attack (GCPEA) Education Under Attacks Report 2022, which show that in Nigeria, more than 1,000 school and university students were abducted by non-state armed groups in the past two years (2020 and 2021), up from just two years before. In Burkina Faso more than 250 actual or imminent attacks on teachers were reported, putting children's education in the balance.
In this extremely volatile context, many children will no longer have the chance to return to school; their most basic right is violated, thus exposing them to additional forms of violence, including child marriage, teenage pregnancy, child labor, and the risk of being recruited by armed groups, which perpetuates the cycle of violence for the long term.
For millions of children, the risks are real, their future is in danger, and as additional risks to their livelihood increase, like the growing food insecurity crisis in their region, it is essential that we take immediate action to strengthen the protection of schools and accelerate the implementation of the Safe Schools Declaration.
Here are a few helpful tips that local and international actors can take as we work together to ensure the protection of children:
Step 1 - Recruitment into Armed Conflict: For states who have identified non-state armed groups, the need is urgent to prosecute and punish those responsible for the abuse of children under international law Geneva Convention IV + additional protocols of 1977. For families, educational bodies, and international communities: we need to work together to reinstate these children with their families following protection mechanisms to insure their reintegration without stigmatization.
Step 2 - Violence Against Children: Affected countriesto endorse and implement international (and national) laws and standards such as Optional Protocol on Armed Conflict (OPAC), the Paris Principles and Commitments and the Safe School Declaration to address children's vulnerability to recruitment and other violations.
Step 3 - Supporting & Strengthening Education systems: Education partners should help "build back to a better more inclusive education system after attacks on education and secure funding not only to repair but also to improve schools and provide training for teachers to make schools safer and more inclusive for all students and educators
Step 4 - Endogenous Protection: Community Members shouldband together to set up internal mechanisms for monitoring and protecting schools, like community watch systems and reporting attacks as they arise.
Step 5 - Safe Education: National and International parties should create a form of education considering the mental health and psychosocial protection mechanisms of those affected by armed conflict. Donors should ensure specific budget lines dedicated to children affected by attacks on their education, and states should monitor and record cases of violence in schools as well as avoid the occupation of schools by armed groups at any time for any reason.
The Central Sahel particularly today faces an unprecedented challenge, and an important part of its response will lie in its ability to offer a better future to its youth. If Governments fail to offer solutions to this generation, these countries risk halting progress, forever.
Related articles
29 November 2023

- Ethiopia
13 November 2023

- Colombia
3 November 2023

- South Sudan