FULFILLING THE PROMISE OF THE GLOBAL COMPACT ON REFUGEES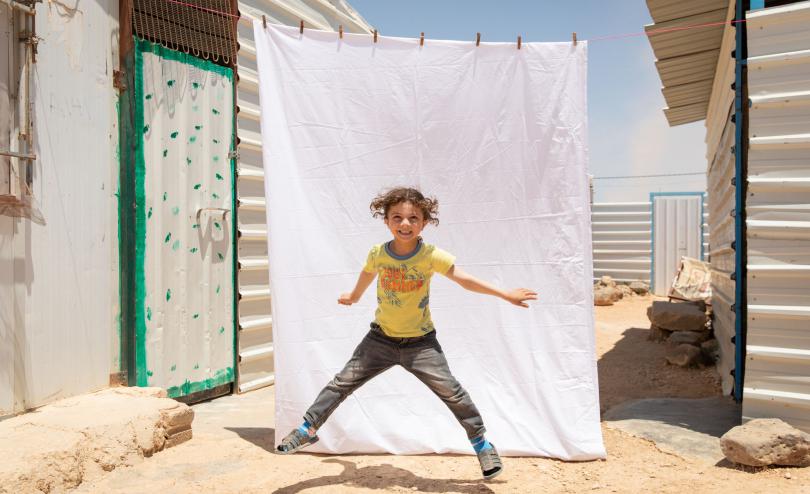 These last years have been historic for UNHCR, the UN Refugee Agency. For the first time in its history, the number of refugees under UNHCR's mandate exceeded 20 million, more than half of which were children. On the whole, we are seeing the highest levels of displacement on record. In 2019 conflicts in places like Syria, South Sudan and Afghanistan have continued to force people from their homes while protracted refugee situations, such as that of the Rohingya in Bangladesh, drag on without a safe, dignified and sustainable solution in sight.
Nevertheless, we have also witnessed some important breakthroughs for refugees, including when in 2018 the United Nations General Assembly adopted the Global Compact on Refugees, a major international agreement facilitated by UNHCR. The Compact was developed with the goal of creating a stronger, more unified response to large movements of refugees and protracted refugee situations, along with more equitable burden- and responsibility-sharing between refugee hosting countries and donor countries.
The specific vulnerabilities faced by refugee children are mainstreamed throughout the Compact, thanks in no small part to strong, strategic advocacy by Save the Children and the Initiative for Child Rights in the Global Compacts, which Save the Children co-chairs. In particular, the Compact makes specific references to inclusion of children in national protection services and education systems, and makes the groundbreaking promise to ensure children are back in school within three months of arrival in a host country.
A Global Refugee Forum
Now, from December 16-18, nearly one year to the day from the adoption of the Compact, I will join Heads of State and other stakeholders, including refugees themselves, in Geneva, Switzerland for the first ever Global Refugee Forum. At this momentous occasion we will foster momentum for the Compact by announcing new, concrete, and above all, impactful pledges and by sharing good practices to inspire innovative approaches to supporting refugees and host communities. As a co-sponsor of the Forum's Education and Protection (as the Initiative for Child Rights in the Global Compacts) areas of focus, Save the Children has been instrumental in shaping the Forum's agenda.
Pledging is one of the most important elements of the Forum and Save the Children will be sharing several. For example, we know that teachers are at the frontline of refugee education work and need to be supported while coping with the challenges of the environments in which they work, so we pledge to improve the capacity and working conditions of refugee and host community teachers. We will also announce the expansion of our Return to Learning program in Lebanon, Uganda and Colombia, which combines programmatic interventions with advocacy to get refugee children back to learning within 90 days of arrival in a host country. Through the Initiative for Child Rights in the Global Compacts we made pledges to improve cross-border child protection cooperation and case management and to strengthen funding and resources for child protection. The Initiative for Child Rights in the Global Compacts also developed a guidance paper to assist stakeholders in positioning children at the center of their pledges.
The Way Forward
In the lead up to the Forum, we worked closely with UNHCR, Member States and other stakeholders to produce the Global Framework for Refugee Education, a comprehensive guide and pledging framework to help achieve inclusive and equitable quality education for refugees by 2030. While the Framework marks an important step forward, it cannot be viewed as an end in itself. We know that millions of refugee children and youth are missing out on their right to quality education, and that allowing the education of millions of refugee children and youth to be cut short by conflict and displacement is not just ethically indefensible, it is economically ruinous. Addressing this injustice and achieving the full promise of the Compact and the Sustainable Development Goals will require a Global Plan of Action for Refugee Education that takes stock of pledges made during the Forum and identifies where the gaps remain.
As we reach the end of our Centennial year I'm reminded of our founder Eglantyne Jebb, who once said: "Save the Children is often told that its aims are impossible- that there has always been child suffering and there always will be. We know. It's impossible only if we make it so. It's impossible only if we refuse to attempt it." Ensuring all refugee children can reach their full potential is a monumental task, but it is not an impossible one. Indeed, with the Global Compact on Refugees, the Global Refugee Forum and the potential for a Global Plan of Action for Refugee Education, we have the tools to achieve this goal. I urge those in governments, the United Nations and civil society to heed Eglantyne Jebb's words and join us in working toward a world where all children can survive and thrive.
Related articles
9 March 2023

- Syria, Türkiye