How has COVID-19 made the hunger crisis worse?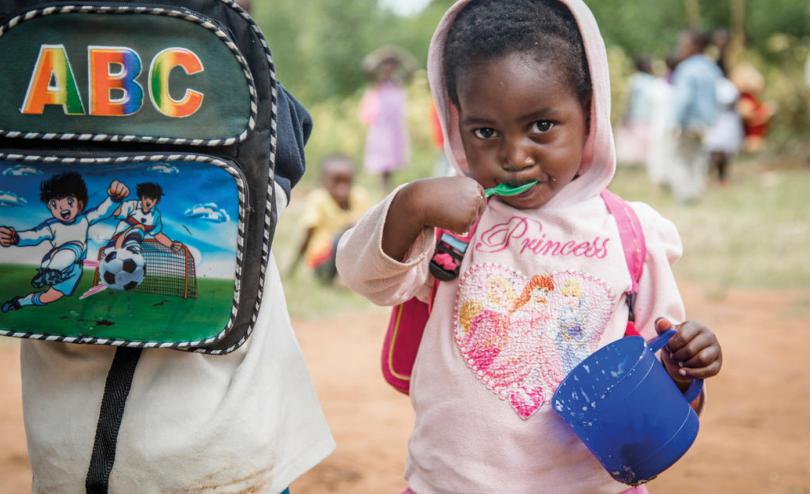 As the world's richest countries vaccinate their populations and start to come out of lockdowns, billions of children around the world are experiencing the secondary impact of COVID-19: the likelihood of suffering from severe hunger.
The effects of the pandemic have been apparent across Zimbabwe. Climate-related disasters, such as drought and cyclones, are being complicated by economic downturn and high unemployment being worsened by the COVID-19 outbreak. Children like 3-year-old Andrian* (below) are feeling the effects of these crises which have led her mother Vimbai to resort to begging for food from her neighbours. Thankfully, our Emergency Health Unit was able to assess Andrian for malnutrition in a survey which told us more about the levels of food insecurity in the country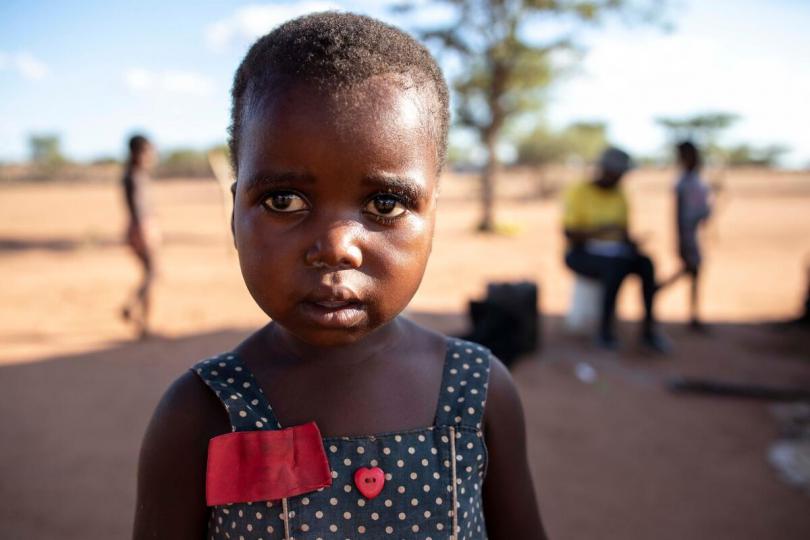 Andrian* (3) is assessed during an Emergency Health Unit-supported nutrition survey in Zimbabwe
Even before the pandemic, one child in three under the age of five was malnourished. The coronavirus pandemic has thrown huge unprecedented challenges and pressures onto already strained health systems, fragile economies, food systems and livelihoods. The pandemic has increased the risk of hunger for millions of children worldwide, in some ways you may not have expected.
We've all heard about the hundreds of millions of jobs that have been lost due to restrictions such as quarantines, travel restrictions, lack of tourism, and other lockdown measures that stop businesses from trading. But it's worse in developing countries, with losses of income due to COVID-19 expected to reach over $220 billion in poorer countries. This meaning that a huge number of parents won't be able to provide food for their children, for reasons fully beyond their control. With an estimated 55% of the global population having no access to social protection like state benefits, these losses will be devastating for the poorest and most vulnerable communities.
COVID-19 has also had an effect on supply chains, which has a knock-on effect on food prices, making meals unaffordable for millions of people. The cost of a basic food basket increased by more than 10% in 20 countries in the months after the start of the pandemic in 2020. Supply chain disruption has also caused delays in the farming season, and restrictions on movement for work have resulted in below-average harvests across many countries and regions.
Education is no longer a safety net
During the pandemic, we've seen billions of children lose out on their education due to the closure of schools. But it's not just the lessons they're missing out on - school closures have also had a huge impact on children's access to enough food. 370 million children worldwide – many of whom are reliant on school meals as a key source of their daily nutrition – had missed 40% of in-school meals, on average, since COVID-19 restrictions caused disruption to their schooling.

In Bolivia, families like Jessica*'s found themselves in hardship when the COVID-19 pandemic started. They had started a company making quilts to increase their income, but when the pandemic hit, the stores they sold to weren't open. Their income dropped, meaning that Jessica's mum was less able to provide for her family. Thankfully, they partnered up with our Save the Children Isolation Centre in La Paz to provide mattresses to patients – by diversifying their business, they started making money again.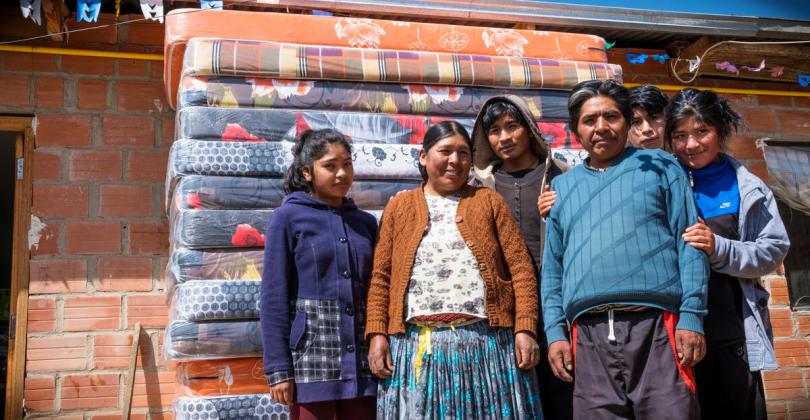 Even before the pandemic, many families and communities struggled to provide their children with the good nutrition necessary for their physical and mental development. Now, the most vulnerable children are set to fall even further behind. Unless we take immediate action, we will see many more children die from preventable causes, and children and adults in the most vulnerable communities will face a global food and nutrition emergency that is unprecedented in our times.
*Names changed to protect identities.
Related articles
29 November 2023

- Ethiopia
13 November 2023

- Colombia
3 November 2023

- occupied Palestinian territory