One boy's wish to learn & protect education from attack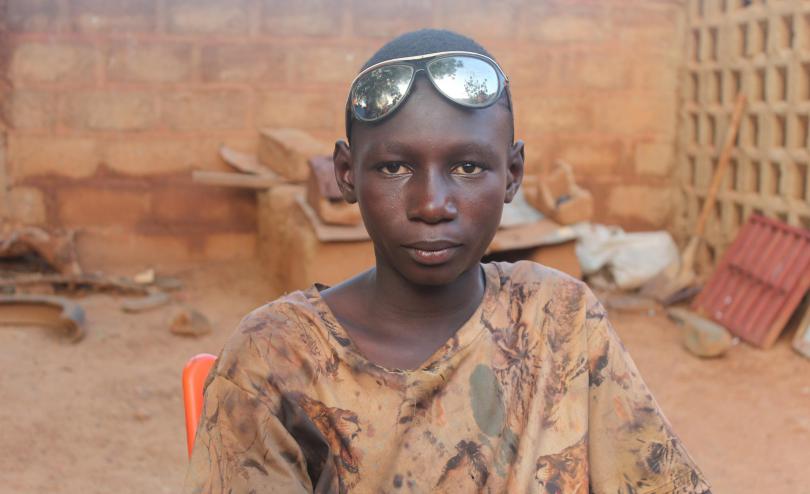 Along the terracotta-colored dirt roads in Ouahigouya–roughly 180 kilometers from the capital of Burkina Faso–I met Sayouba, a 14-year-old boy who has faced difficulties in accessing quality education. His family fled after being caught in an attack on their village, and to make ends meet in their new home, he was sent to work as a gold miner and welder as a young boy. Children from all over the world who live in conflict areas share a similar story to that of Sayouba, but his only wish is that he's able to study and go on to become a doctor.  
Today, is the second anniversary of the United Nations inauguration of the International Day to Protect Education from Attack. The aim of this day is to raise international attention on the grave impacts that the attacks on education have had on populations and to encourage Government, partners, and donors to mobilise resources for humanitarian funding and education programmes. Millions of children around the world are confronted with seeing their education burned to the ground. Our job is to ensure a safer future for them, tomorrow. 
Situations of insecurity impact children across Burkina Faso and the neighboring central Sahel countries of Mali and Niger, from the 585,150 students from Burkina Faso who have had their schools closed because of violent attacks on their communities, to the ongoing threat of safety of women and girls where 4 out of every 10 girls are married before their 18th birthday. Many parents worry about their young girls, who face risks of gender-based violence on their long journeys to the nearest school, or of being recruited or kidnapped by armed groups.  
The crisis that children face in the Central Sahel is multidimensional, resulting in roughly 5 million children in need of urgent humanitarian assistance so they can learn, grow, and be protected. The attacks on their education are deliberate and for children like Sayouba, this often means putting their dreams of learning and playing in a safe educational environment on hold.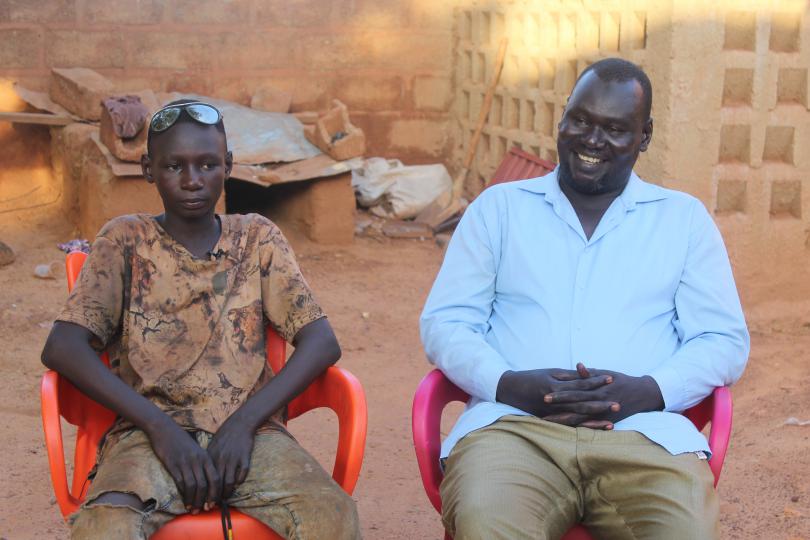 "I just want to do well in school. I want a bike so I can go to school. I used to leave my house at 6:25 am and walk an hour to get there. I'm always on time, but a bike could make it easier. Now I work as a welder and before that I worked in the [gold] mines with my father," Sayouba said. 
Sayouba's father told me about his decision to leave his village. A native to Mali, he and his family left in 2007 in hopes of finding a more prosperous life in Burkina Faso, then when the violence started they had to uproot themselves for a second time. "It's not easy, I don't know what to say. When you hear bullets firing all day it's scary. You know it's time to go. I just want my children to succeed," he said. 
Progress has been made in protecting education from attack since the Safe Schools Declaration, an inter-governmental political commitment that provides countries the opportunity to express support for protecting students, teachers, schools, and universities from attack during times of armed conflict, first emerged in 2015; but the extent of ongoing attacks remains disturbing.  
The Global Coalition to Protect Education from Attack (GCPEA), an inter-agency coalition that addresses the problem of targeted attacks on education during armed conflict, has documented a pattern of attacks on education in 37 countries, and military use of schools and universities in 34 countries over the last five years. We recently launched our "Build Forward Better" report which highlights the top 8 countries globally where education is at extreme risk, including DRC (highest global risk), Nigeria, and Mali from the West and Central Africa region.
Because life after displacement has so many obstacles, many parents reconsider their decision to have fled for safety. "One parent told me that because there is no work, they can't pay for the things they need, they'd rather leave and go back to where they were even if it means they could die upon return," explained Daouda Ouedraogo the assistant on child protection for Save the Children in Ouahigouya.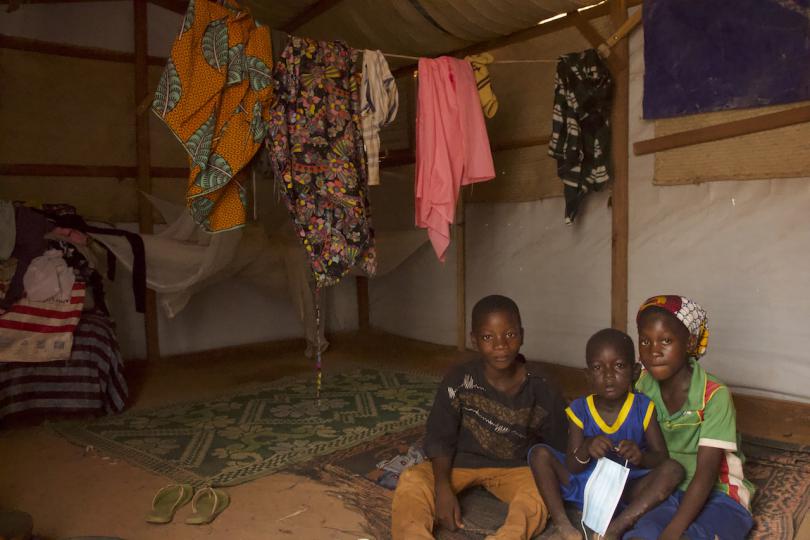 We have support programs in place for children like Sayouba where they are tutored, provided catch up classes, given mental health support and assessments, and safe spaces for them to play. Our 10 centers in Ouahigouya provide only a small bounty of relief for the number of children in need. We call on governments to help ease the disastrous impacts of attacks on education by reopening schools closed due to conflict, only where possible and safe and to prioritize and fund measures to prevent, mitigate and respond to attacks on education and strengthen teacher capacity for mental health and psychosocial support.  
This year Nigeria will host the Fourth International Conference on Safe Schools where states will share best practices on how to protect education from attack in hopes that children like Sayouba will have a safe future tomorrow .
"If I become a doctor, I could also help train children like me to learn a skill like welding like I do now. I encourage all children to go to school and do well. I am hopeful that I will get books so I can study hard." 
Related articles
3 November 2023

- occupied Palestinian territory
3 November 2023

- South Sudan
30 October 2023

- occupied Palestinian territory