Stuck at the kids' table: adolescent girls at #GenerationEquality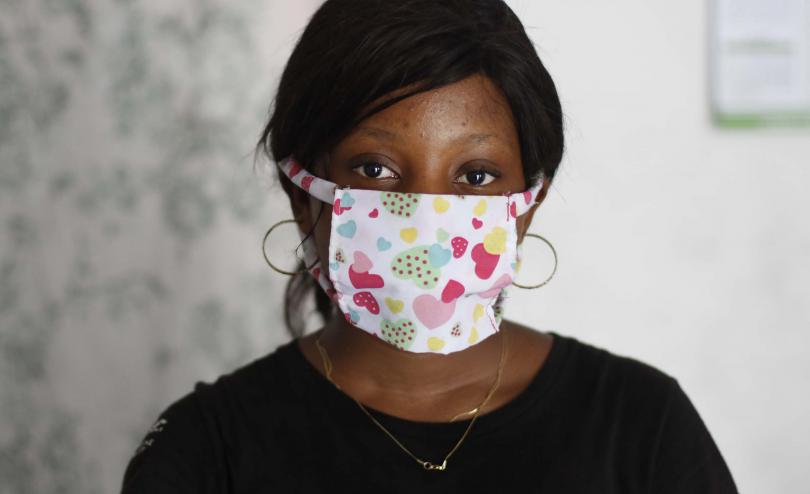 For the first time in 20 years girls today are more likely to marry as children, more likely to have their education permanently cut short and more likely to face the risks associated with pregnancy during adolescence. Instead of ending child marriage by 2030, current projections suggest COVID-19 will lead to an additional 110 million girls marrying between now and then, most in the next five years.
'We want to make sure that 2021 is known as the year when young people stood on our shoulders, not as leaders of the future but of today as well as tomorrow,' said Executive Director of UN Women Phumzile Mlambo-Ngcuka. But many girls and young women were not sure this ambition had been met.
They were among the most powerful speakers at the Forum, yet challenges connecting online in some instances meant that girls were unable to join.
Some youth advocates complained that when time was tight, speakers bringing financial pledges were prioritised ahead of girls. The decision to fly girls in to attend the opening ceremony in person then fly them out before the end of the forum has been criticised online.
A review of around 274 commitments made to address gender-based violence show that just under half refer to 'girls' or 'young people/women'. With limited detail published so far, these sorts of measures are among the best we have but tell us very little about actual impacts. Girls are often included under the label "women and girls" with little attention to their different needs or how resources are divided across age-groups. On the other hand, measures designed for women also benefit girls who experience many of the same acts of violence and discrimination. Publishing all commitments in full detail on a single platform will be an important first step. Understanding and ensuring impact for adolescent girls will however depend on accountability processes setting targets and measuring progress specifically for adolescent girls.
Some clear and critical commitments to girls were announced during the Forum. These include flagship joint commitments from governments, civil society and private sector leaders to reduce child marriage and female genital mutilation/cutting (FGM/C), and to deliver and improve access to comprehensive sexuality education, as well as commitments to girls' education. The Governments of Burkina Faso, Benin, Guinea, Mali, Niger and Togo have made a cross-country commitment including action to change laws and social norms to end child marriage and FGM/C.
Yet as one youth advocate commented during the Forum, 'we are hearing a lot of commitments about young people and girls' one youth advocate said 'but so far I see very few commitments to work with us'. Of 10 financial commitments to build feminist movements, just three include financial contributions to girls' networks. These include a commitment from Save the Children (you can watch here) but not a very welcome $20 million from the Malala Fund to girls' education advocates.
Where strong commitments are being made in support of girls' networks – for their participation in decision-making and in delivering Generation Equality – they are primarily being made by youth-led organisations and girls themselves.
If girl-led groups are the main commitment-makers for girls' leadership, where will the technical and financial assistance needed to grow these groups and their influence come from? Without donors supporting strengthening and development of girl-led networks, the role of adolescent girls in Generation Equality will not go beyond the youth-led organisations who have already joined as commitment-makers, many of which will not include girls under 18 years.
Related articles
29 November 2023

- Ethiopia
13 November 2023

- Colombia
3 November 2023

- South Sudan