225 PAST AND PRESENT LEADERS DEMAND G20 SUMMIT IS CONVENED URGENTLY TO ADDRESS HEALTH AND ECONOMIC CRISES AND GLOBAL RECOVERY PLAN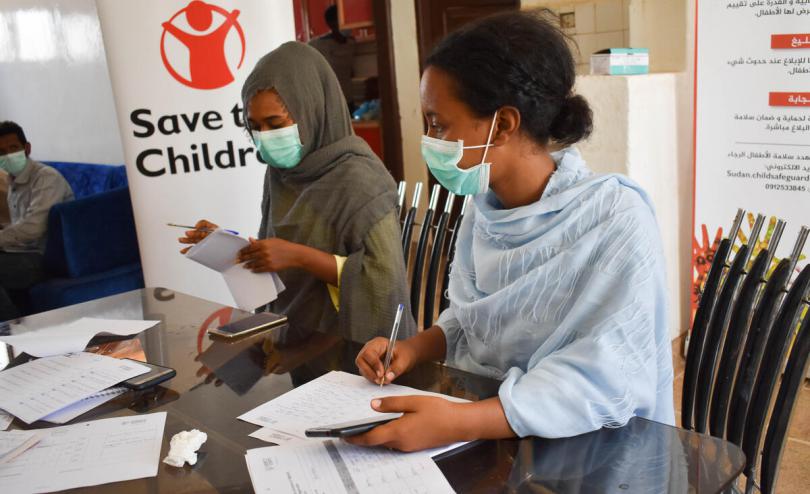 New plea from former presidents and prime ministers, as well as economists and health experts after it's revelaed there is no plan fro G20 meeting until late November.
G20 must meet, say leaders, beacuse only a fraction of $2.5 trillion needed by poorer countries has been distributed.
Summit needed to unlock $80 million debt relief, agree a trillion of new money to help countries struggling with health emergencies and - after 300 million jobs lost - to agree global growth plan, a green stimulus and blitz on Tax havens to pay for it.
Letter calls for $7 billion to be pledged by Thursday to Global Immunisation fund to make vaccines available, free around the world.
A group of 225 past and present world leaders have come together in a joint plea for the G20 to meet and agree a $2.5trillion coronavirus global health and economic recovery plan.
The G20 is not due to meet until late November but the leaders say action is urgent because only a fraction of the $2.5trillion that poorer countries need to fight COVID-19 has been allocated.
Now time is running out to avert further global health and economic disaster as 440 million more people face poverty and 265 million face malnutrition.
The leaders' group - which includes former Presidents and Prime Ministers from every continent and include a former United Nations Secretary General and heads of UN agencies, World Bank Presidents and vice presidents and Nobel Prize winners - has written to G20 leaders saying that a more strongly co-ordinated global response to the current crisis means:
Releasing 76 countries from $80billion in debt-servicing payments so that these virus-hit nations can fund health care and social protection;
Doubling the money available to the World Bank for emergency economic aid;
Issuing $1trillion of new international money called SDRs to help regenerate global economic growth.
Contributing $7billion by Thursday to a global vaccines fund to make vaccines available freely around the world.
Former UK Prime Minister Gordon Brown, who chaired the G20 summit in 2009, said: "As our letter states, the world is at a critical moment. Without a G20 leaders' meeting online soon or before the end of November, a vacuum has opened up in global leadership just at the time when we need global action most - to avoid a second wave of COVID-19 coming out of the poorest countries and to move the world economy from rescue operations to planning a global recovery.
"The G20 says it is the 'world's premium economic forum for international co-operation' and so a G20 meeting now, that - unlike President Trump's proposed September invitation to only 10 countries - includes Africa, Latin America, the Middle East and most of Asia, could agree a global growth plan and unite a divided world."
Pointing to the increase in world poverty, Helen Clark former Prime Minister of New Zealand said: "The IMF has said emerging markets and developing countries need $2.5trillion to overcome the crisis but only a fraction of that $2.5trillion has so far been allocated. While we welcome the good intentions at the heart of the G20 Action Plan, concrete measures must urgently be agreed and be implemented in full."
Inger Ashing, CEO of Save the Children, said:
"Failure to act will leave children bearing the brunt of the crisis. The warning signs are clearly visible. More children are falling into extreme poverty. Child malnutrition is rising. Access to life-saving health services is declining, putting over a quarter of a million lives at immediate risk. We are facing an education emergency that could rob a generation of children of the learning they need to escape poverty. That's why we are joining this call on the G20 to act now – and act decisively."
Pointing to delays in delivering help to the poorest countries, Professor Erik Berglof said: "Debt relief for the 76 International Development Association countries needs to be scaled up radically to include relief by bilateral, multilateral and private creditors until the end of 2021 and operationalised with urgency."
Looking ahead to the international appeal to fund vaccines in London this Thursday, former World Bank Vice President Ngozi Okonjo-Iweala said: "We urge every G20 member to support in full the June 4th $7.4billion replenishment of Gavi -the Vaccine Alliance - which between 2021-2025 will immunise 300 million children, saving up to eight million lives."
Read the full letter, which states that millions are facing hardship and malnutrition as global poverty rises for the first time this century, here.
To support Save the Children's global COVID-19 emergency appeal, click here.