Climate change forces 'pastoralists' to give up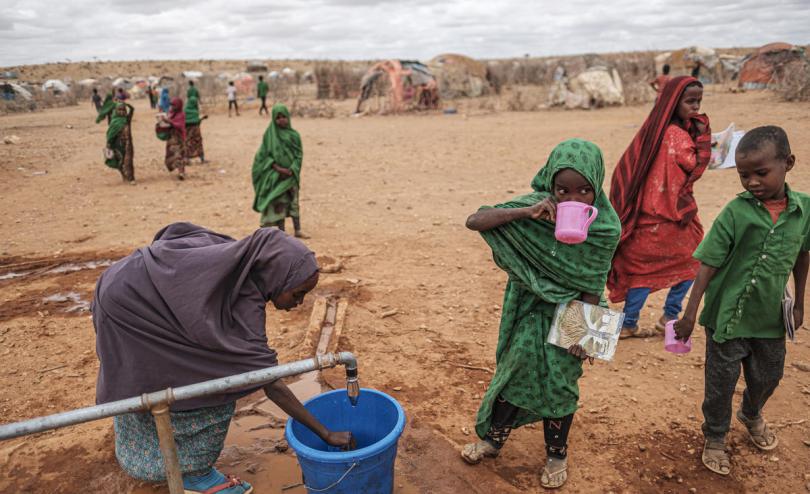 Climate change increases frequency of severe droughts in the Horn of Africa
6.7 million people in Ethiopia in need of food assistance
More than one million displaced in Ethiopia by conflict and drought
Communities and livelihoods irrevocably changed
In Ethiopia an entire way of life is under attack from climate change. Huge numbers of children and young people are being forced to give up their pastoralist way of life owing to drought.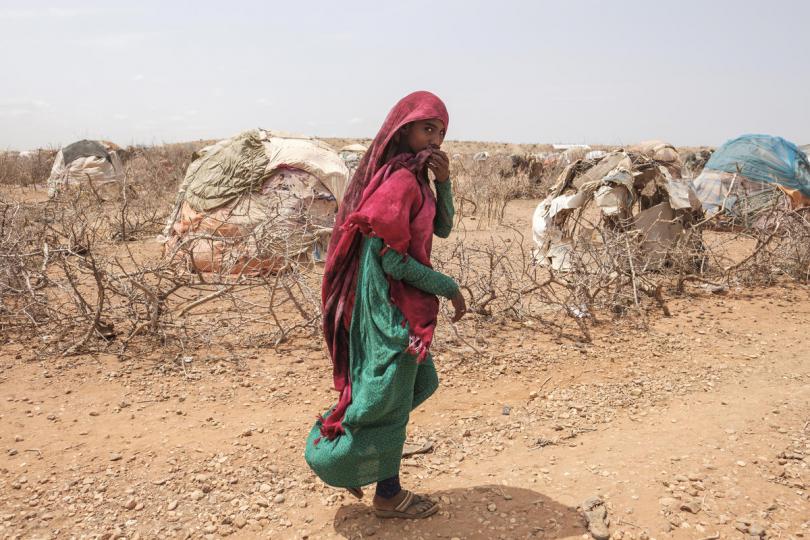 14-year-old Habiba* is one of more than a million children in Ethiopia who have been displaced due to conflict and drought. She arrived at a makeshift camp on the edge of a settlement two years ago. Her family lived as pastoralists in the Somali region of Ethiopia but lost all their camels owing to persistent drought. Now she lives with her parents and six siblings in one small hut. As the oldest child, she takes care of the household and her younger siblings.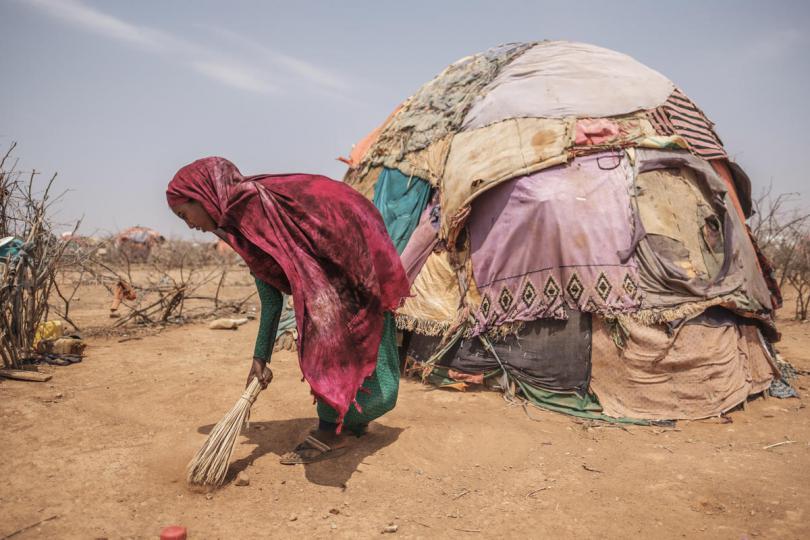 There are around 12 million pastoralists in Ethiopia, generally in the most remote and inaccessible parts of the country[i]. This pastoralist way of life developed 7,000 years ago and was itself a response to long-term climate change as conditions became increasingly arid and unpredictable across Africa's drylands.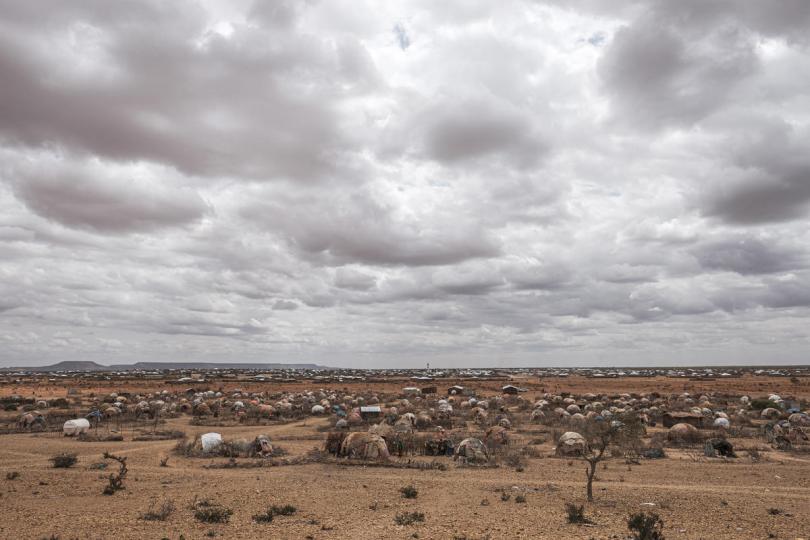 ---
As seasons change, families follow their herds across vast distances as they search for greener pastures and better grazing. This mobility has helped pastoralists survive Africa's most difficult environments for centuries.[ii]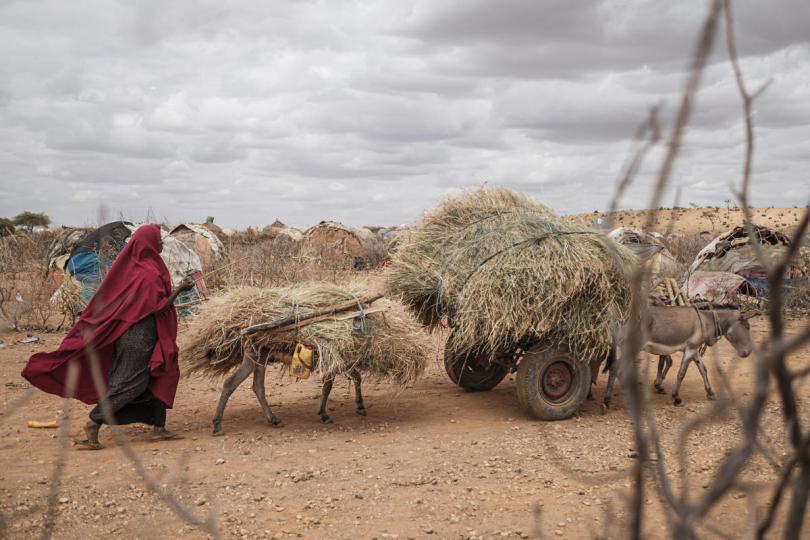 But in recent years the climate has become so harsh that even this deeply adaptable way of life cannot cope. Habiba's camp is home to nearly 1,000 other families. Almost all are former pastoralists whose livelihoods were decimated by severe drought in 2016-17 when their animals died and they lost their only source of income.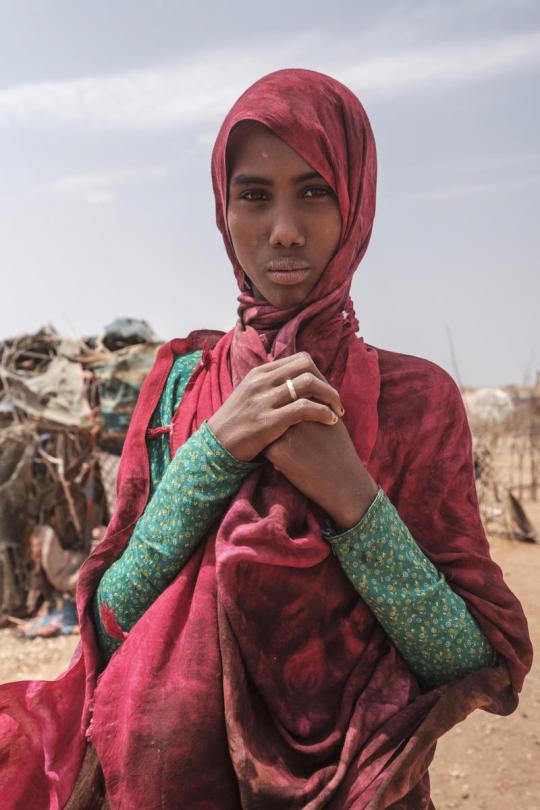 Habiba said: "We lived in the countryside and our livestock depleted. We herded camels and sheep. They all died after the drought hit us. We were missing our livestock and were upset. We found out that displaced people and people who lost their livestock came to live here. So we came to live here."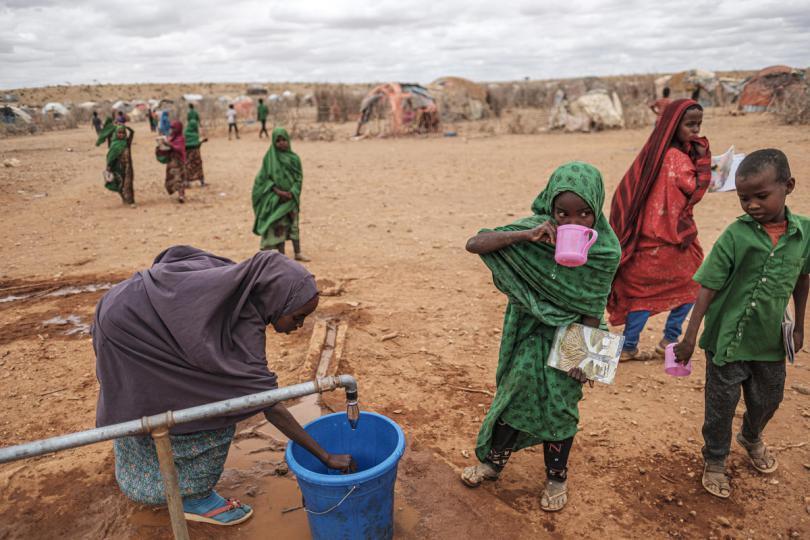 Countries in the Horn of Africa used to experience around one year of drought in every ten years.[iii] But in the last decade alone there have been three severe droughts, as well as extreme flooding.
While farming families can recover from drought in one or two seasons, pastoralists need four to five years to regenerate their stock.
Outbreaks of conflict also play their part in driving hunger and undermining the pastoralist way of life. Sometimes these are tied to the effects of climate change as well, when there is increased competition over limited pasture and water sources.
The effects of the droughts and other factors have been stark and far reaching. Save the Children's teams across Ethiopia are seeing communities struggling to regenerate pastures, replenish water supplies and restore livestock herds. Nearly seven million people face hunger and food shortages. And there are growing fears these numbers will rise to once the limited impact of the latest stuttering rains becomes clear.[iv]
Save the Children has built temporary learning spaces in Habiba's camp where 1,200 children attend classes. For Habiba*, her family's loss of livestock and subsequent displacement has given her a chance at an education. The constant movement means many pastoralist children do not go to school.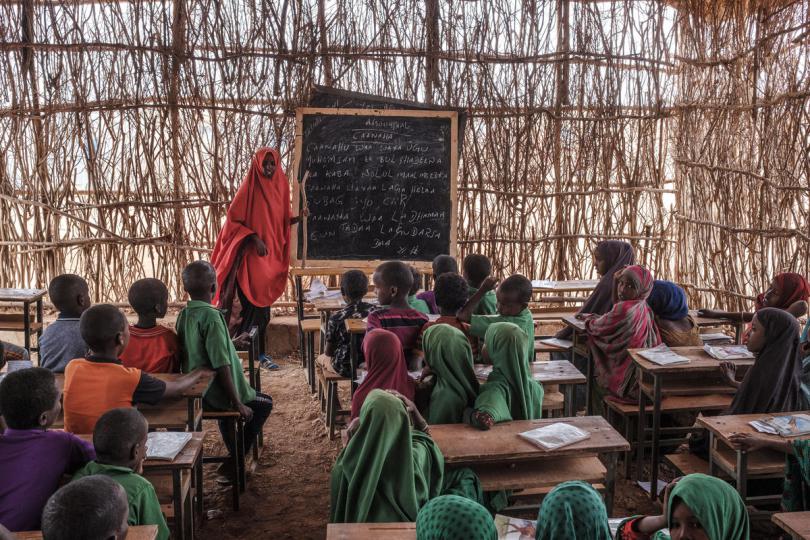 Habiba had never been before and was nervous. She said, "I was a bit anxious and wondered what sort of stuff I was going to learn. I want to be a teacher. I wouldn't want to waste all the education that I have had. I love it, I love it."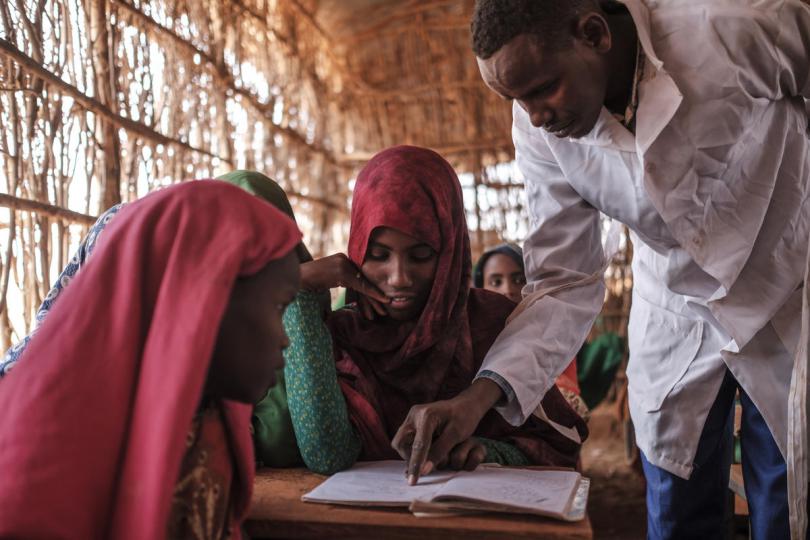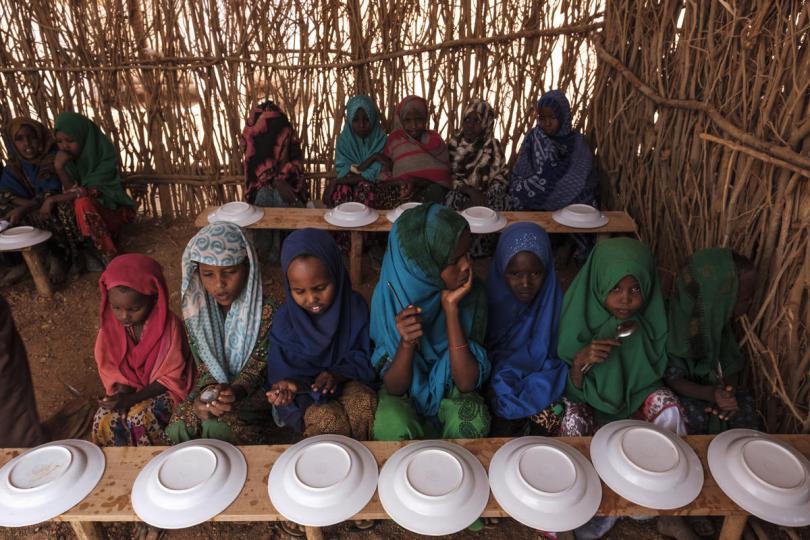 But the futures of many children on the front line of climate change remain under threat. The pattern is mirrored across the Horn of Africa, where Save the Children is warning of a major emergency as nearly nine million people face critical levels of hunger following a succession of failed rains. Parts of the region are experiencing the lowest cumulative rainfall totals since 1981[v] and there has been only one good cropping season out of seven since 2016.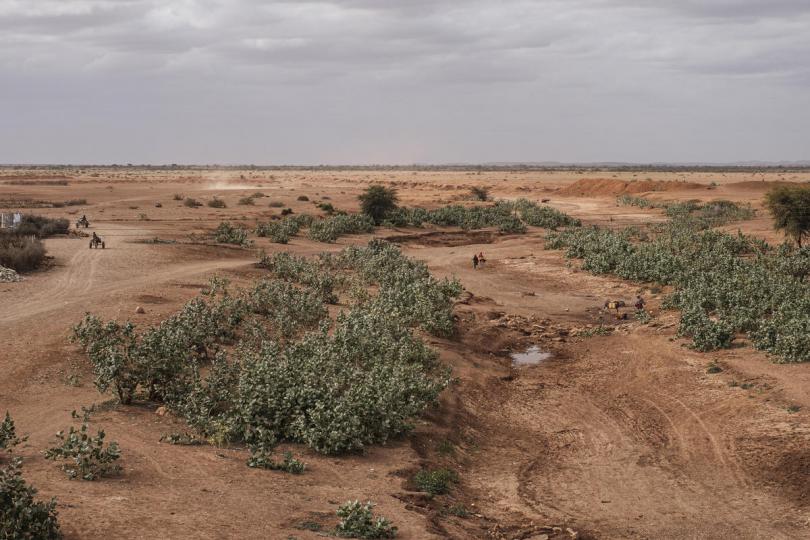 Among the internally displaced in Ethiopia, 92% do not have access to safe drinking water, and 62% don't have access to any sanitation facilities. This poses a huge risk of disease outbreaks.
Save the Children's Regional Director in East and Southern Africa, Ian Vale, said:
"The impact of climate change on the lives of Ethiopians is becoming more intense every year. We cannot expect children and their families in this poverty-stricken region to bear the impact of the climate crisis. This is a global issue, and we have a global responsibility to support the most vulnerable.
"Funding is urgently needed to help aid agencies and governments scale up. Across the Horn of Africa, Save the Children needs an additional £79 million to prevent malnutrition, provide lifesaving healthcare and help people adapt to their climate-affected world."
NOTES TO EDITORS:
This camp holds 985 households, most of them with five or more children.
Save the Children is working to provide safe water, trucking in water where there is no other water source, rehabilitating water points and constructing semi-permanent latrines. We are training WASH committees so that the community is responsible for maintaining their own water supply infrastructure. We also provide hygiene kits with crucial supplies such as water purification tablets.
Save the Children, through its household economic analysis project, has been closely working with the Government of Ethiopia to assess the level of needs at the household level and will continue to do so.
[iii] Drought and climate change in Somalia briefing note, SC Somalia CO
IMAGES HERE: https://www.contenthubsavethechildren.org/Package/2O4C2SQ7AJ8O