Democratic Republic of Congo: Rise in Ebola cases leads to worst week since start of outbreak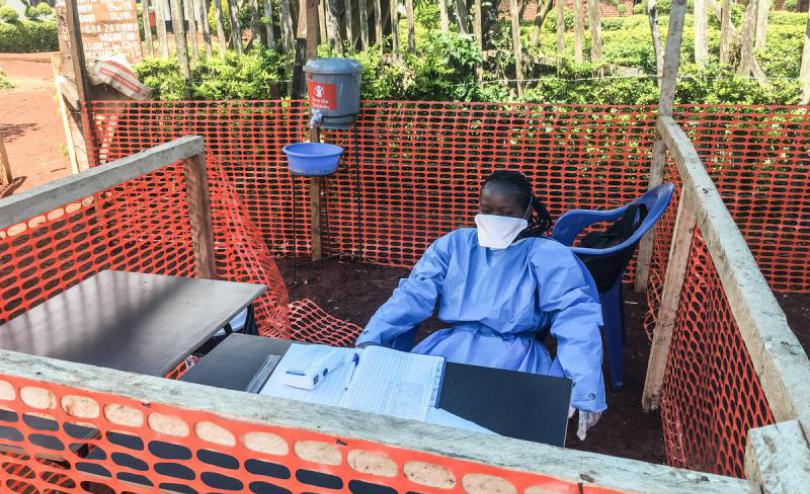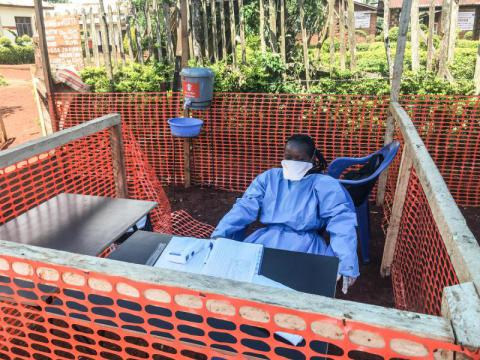 Aid workers trying to contain spread of deadly disease face difficulties within communities
Aid workers on the frontline of the Ebola crisis in the Democratic Republic of Congo (DRC) are being met with significant suspicion in many communities in North Kivu — contributing to the 33 new confirmed cases of the disease last week, the worst on record since this most recent outbreak began in August.
Unless outreach workers on the ground manage to get through to communities —helping them to understand how to stop the deadly disease from spreading— there is a risk the virus could spiral out of control and become an international threat, Save the Children is warning.
Heather Kerr, Save the Children's Country Director in the DRC, said: "People in and around Beni are very frightened, as many have seen neighbours or loved ones die in dreadful circumstances from Ebola.
"Unfortunately, our Community Health Workers are often met with hostility, and sometimes violence, when they're approaching homes to talk to families about protecting themselves against the deadly virus. One of our community health workers reported that stones were hurled at our vehicle as they approached a house."
The local Ministry of Health announced new measures on Saturday to stem the country's most recent outbreak of the deadly virus in conflict-affected North Kivu—one of the regions hardest hit by the outbreak—including a social media campaign, and the recruitment of local staff to trace people who have been in contact with confirmed cases.
"Our coordinated responses with other agencies in North Kivu have also been severely hindered by the recent outbreaks of violence in Beni town. Despite all these challenges, we'll continue to do whatever it takes to protect as many children and their families as we can from contracting this devastating disease."
There have been 214 Ebola cases so far (179 confirmed, 35 probable), with 139 deaths (104 cases confirmed, 35 probable), according to the latest figures from the WHO.
Working alongside the Ministry of Health, Save the Children has recruited and trained 230 Community Health Workers who travel door-to-door and inform families on how to prevent the spread of the disease through simple steps like handwashing. The aid organisation is also tracing contacts of confirmed cases to make sure they access treatment centres if they have contracted the virus. To date, Save the Children has reached more than 290,000 people, including 163,200 children with life-saving messaging.
Notes to editors
33 new cases of Ebola were confirmed between Sunday 7th October and Friday 12th October—up from 6 cases the previous week. This represents a spike of 82% in new cases.