Empowering daughters of sex workers to build a better future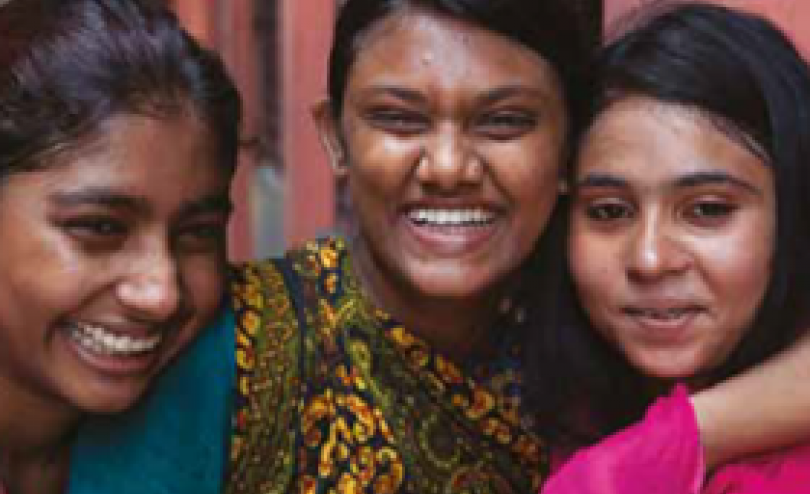 Save the Children is campaigning for children excluded from quality education and life-saving healthcare. We are committed to doing whatever it takes to reach every last child. But, reaching every last child requires new approaches in programming at both the global and local level.
In Bangladesh, we are campaigning for children living in remote areas and slums, including daughters of sex workers.
Safe Home works with daughters of sex workers to help them overcome structural forms of exclusion. Safe Home is located in Daulatdia which is not only the biggest brothel in the country, but one of the largest in the world. The project uses a case management system to achieve reintegration of the girls into family settings or wider community outside the brothel area. The children's cases are supported by professional psychologists to develop individual care plans and assistance is provided for higher education, vocational training, and stipend for job placement, which prepare them for self-reliant lives.
The project assesses the potential of every child in transitioning to independent family and community life, and the decision on alternative care arrangement (e.g. kinship care, supervised living arrangement in the form of small group homes) is taken by considering the best interest of the child.
Over the years, Safe Home has provided support to more than 120 girls, and almost all of them have been reintegrated into family or wider community.
Our Home, Safe Home is a photo story book capturing the moving stories of girls who have lived or are still living in the Save the Children-supported Safe Home in Daulatdia, Bangladesh. They are the children of sex workers who live in most difficult and vulnerable situations. They face strong stigma and are at risk of violence, abuse, exploitation, and neglect.
Safe Home started when a small group of girls came to Save the Children requesting to be given protection to stop them being forced by their mothers to enter the sex worker trade. At first the girls stayed in the Save the Children offices while negotiations and awareness raising was undertaken with the mothers. Finally, a small, basic 'Safe Home' was established for these girls to live in.
From this small beginning it grew as more girls began to elect to move to the home and not to become sex workers; the majority were supported in this by their mothers who realised the importance of breaking the cycle of abuse. Over the years these girls have been supported to access education, previously denied to them as daughters of sex workers, and even supported to go on to higher level education and vocational training. The project has worked with families to explore reintegrating the girls with their families and communities outside of the brothel area. The project has also worked with local law-enforcing agencies and community-based child protection committee members to rescue girl children (under age 18) who were trafficked to the brothel for sex work. Later on they were reunited with their families.
The Safe Home approach proved that despite their identity and vulnerability, girls of sex workers can excel if they are given the required support, services and enabling environment to fulfil their needs.
"Their resilience is remarkable! It is truly inspiring to learn how the girls have overcome the challenges and realized their potential. Therefore, we have documented some of their stories, which share their pride and dignity, aspirations and determination and hopefully will inspire others to overcome the challenges of life," writes Elizabeth Pierce, Interim Country Director for Save the Children in Bangladesh, in her preface to the book.
Explore this story book to see the journey and impact of SAFE HOME, OUR HOME.
Related articles
12 October 2021

- Afghanistan
21 June 2021

- Bangladesh, Indonesia, Malaysia ...