EU member states need to step up their commitment to migrant and refugee children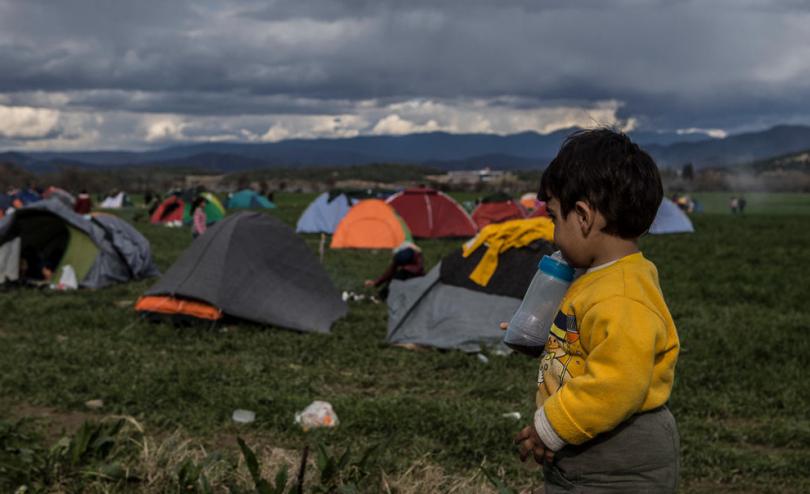 The EU should be a place where people find safety and dignity, not one that abandons people to drown or to suffer at its borders
On 7-8 October, national Justice and Home Affairs Ministers from across the European Union will meet. Once again, migration will be on the agenda. This time they will discuss where migrant and refugees disembark, and the concept of 'solidarity', or how responsibility will be shared for migrants arriving at sea. EU member states should use this moment to step up their commitment to migrant and refugee children. Whilst some EU countries have taken steps to address the situation in the Mediterranean, negotiations on responsibility sharing have been blocked for years. Since starting to discuss this issue in 2014, at least 18,000 people have lost their lives in the Mediterranean[i].
The EU and its member states have the responsibility to save lives at sea. Around 80,000 people arrived by sea this year, a drop of 92% from 2015[ii]. Nearly one in every three of those who arrive by sea is a child.[iii] International Maritime and Human Rights Law dictates that states should cooperate to rescue people in distress and bring them to the nearest safe port. European leaders should ensure safe, timely and predictable disembarkation of rescue ships.
By the end of September 2019, 6,889 refugees and migrants were intercepted at sea by the Libyan Coast Guard and disembarked in Libya.[iv] Libya cannot be considered a safe place where children and other vulnerable people find protection. Save the Children witnesses the distress of unaccompanied children, babies, pregnant women, victims of torture and other vulnerable people arriving in Europe from Libya. Their lives and rights are non-negotiable.
Whilst some initiative has been taken, leaders should seize the momentum and agree on a permanent mechanism for responsibility sharing. Negotiations should go beyond rescue and disembarkation. A system-change is needed, to ensure no more migrant children perish at Europe's borders.
Countries should commit to relocating asylum-seekers and sharing responsibility for migrants arriving in Europe. This also applies to Greece, where over 30, 000 people are currently left, their lives in limbo, on the islands. Thousands of them are children under the age of twelve, suffering inhumane conditions with reports of deteriorating health, both physical and mental.
This week commemorates the Lampedusa disaster, the largest shipwreck in Italy's history. Let's hope leaders meeting in Luxembourg are learning lessons from this. The EU should be a place where people find safety and dignity, not one that abandons people to drown or to suffer at its borders.
---