Four in ten adults worldwide claim their childhoods blighted by discrimination – new research from Save the Children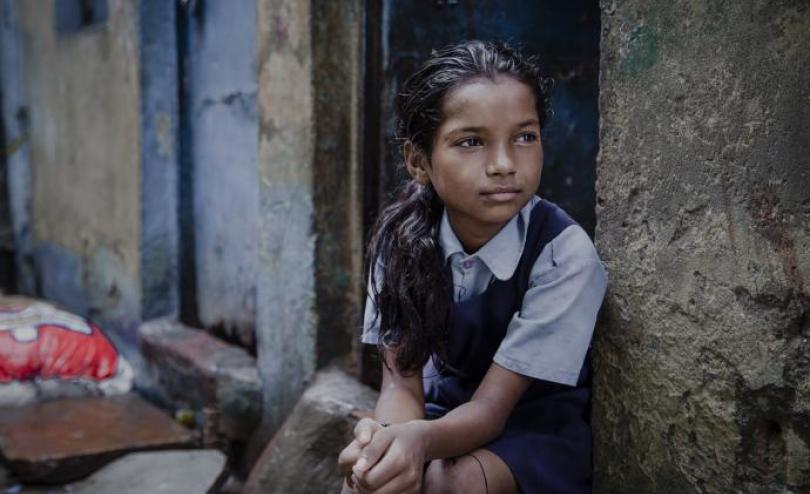 APRIL 26, 2016 – Almost 40 per cent of adults worldwide were discriminated against as children because of their gender, ethnicity or religion, a disability or simply because of where they live, a new global survey in 18 countries on discrimination by Save the Children has revealed.
As a result, almost half (49 per cent) say their access to education was adversely affected, and just over one-third (35 per cent) were unable to access critical health services.
The new poll – which involved over 18,000 people across the globe – is the largest of its kind undertaken by the aid organisation, and tracks for the first time in its history the impact that discrimination has on life chances.
In a snapshot of worsening discrimination globally, it found:
56 per cent of respondents claimed that, over the last 20 years, discrimination against children had not improved in their country. Thirty-six per cent responded that it had, in fact, worsened;
Regionally, those polled in Africa reported the highest levels of discrimination in their childhood (58 per cent);
Nearly half of all people surveyed in Asia (45 per cent) say they faced discrimination when they were children.
The findings support the organisation's latest report, which reveals that while progress has been made in reaching the world's poorest children, those from discriminated groups are consistently overlooked, despite being the most at risk – and the threat to their futures is only getting worse.
"Every last child" reveals that these children are discriminated against because of geography, their gender or ethnicity, a disability or because they are victims of conflict.
"Many countries are deliberately failing to gather data on excluded children, making it hard to paint a complete picture – yet our experience working in 120 countries worldwide tells us that discrimination is increasingly the largest threat to the poorest children today," says Helle Thorning-Schmidt, CEO, Save the Children International.
"At its worst, this discrimination is deadly. Of the 16,000 children still dying each day from preventable causes, a disproportionate number are from these excluded groups."
"It is not an accident that discrimination is preventing some of the most vulnerable children from accessing life-saving services – these children are being systematically left out by design or neglect."
To ensure 15 million children have an equal opportunity to survive and benefit from access to healthcare, education and nutrition regardless of who they are or where they live, Save the Children is launching a new three-year campaign – Every Last Child.
The campaign calls on decision makers at the household, local, national and international levels to ensure barriers that prevent the poorest children from accessing life-saving services are eliminated.
"Public and government attitudes, as well as certain laws, must change – if not, the world's most marginalised children will not have access to the healthcare, food and education they need and deserve, and the world will not reach the UN development goals, which promise to 'leave no child behind' by 2030," adds Helle Thorning-Schmidt, CEO, Save the Children International.
The organisation also calls on world leaders to commit to three basic guarantees. These include fair financing – so that essential services are financed in a sustainable way and free for everyone to use – equal treatment for all children, and for decision makers to be held accountable.
Thereport reveals that an estimated 400 million children globally face discrimination because of their ethnicity and religion.
In India's Bihar region, where scheduled castes make up 59 per cent of the poor, only six per cent of children are registered at birth, compared to 42 per cent of children in the rest of the country – preventing them from accessing vital services because they lack proof of birth.
While significant progress has been made to narrow the gap between genders, discrimination persists in many regions – and those worst affected are adolescents and the world's poorest girls. Gender-based violence and teenage pregnancy not only contribute to higher maternal and infant mortality, they limit a girl's opportunities to learn.
In Sierra Leone, which has one of the highest teenage pregnancy rates in the world, teenage girls account for 40 per cent of all maternal deaths. Pregnant girls are also not allowed to attend school and take exams.
Child marriage is also more prevalent among the world's poorest girls. In Tanzania, 61 per cent of girls who do not have an education are married by 18, compared to only five per cent of them who have completed secondary or post-secondary education.
Children with disabilities are among the most disproportionately disadvantaged in the world, too. They are three to four times more likely than their peers to experience physical and sexual violence or neglect.
Conflicts have also created a specific group of excluded children – refugees and internally displaced people. Children born into conflict are dying in greater numbers than those in peaceful countries. On average, twice as many children die before their fifth birthday in conflict zones compared to non-conflict countries.[1]
But discrimination and exclusion are also affecting children in some of the wealthiest countries.
In Australia, Aboriginal and Torres Strait Islander children are more than twice as likely to be developmentally vulnerable when they start school compared to non-Aboriginal children.
Canada's indigenous children are also lagging behind compared to the rest of the country's children, and are suffering as a result of low family income, low educational success rates, poor water quality, high infant mortality and suicide.
"Unless steps are taken to recognise that excluded children exist and to provide them with the services they are entitled to, it will be impossible for all children to survive and thrive – even in the wealthiest countries," says Save the Children International CEO, Helle Thorning-Schmidt.
ENDS
Notes to editors:
Poll methodology:
The results of the poll are drawn from a survey of online panels of 18,172 adult citizens across 18 participating countries in total. The poll was conducted for Save the Children between March 23 and April 14, 2016 by the international opinion research and consultancy firm GlobeScan.
Online panels were managed to ensure sampling for key demographics (age, gender, education) matched roughly with the national census statistics, except in some developing countries where the sample is more representative of internet users than national. Weighting was subsequently applied against demographics quotas predefined at the sampling stage.Within-country results are considered accurate within +/- 3.0 to 3.1 per cent 19 times out of 20.
---
[1]
12 out of every 100 children die before their fifth birthday in countries affected by conflict, compared to six out of every 100 children in non-conflict countries.