Groundbreaking global Humanitarian Sanctions Exemption will impact millions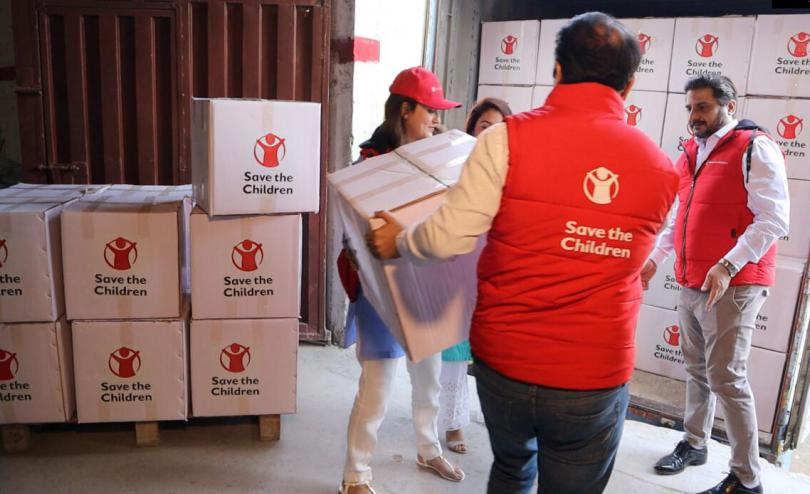 Save the Children staff load boxes of supplies for vulternable families.
Following the passing of a global humanitarian sanctions exemption by the UN Security Council today, Alexandra Saieh, Head of Humanitarian Policy and Advocacy at Save the Children, said:
"The landmark resolution passed by the UN Security Council today will have a transformational effect on the ability of humanitarian organisations like Save the Children to get lifesaving support to those who need it most.
"The number of people who require humanitarian aid has doubled in four years, and now 86m people in need live in countries impacted by UN Security Council sanctions. This resolution is exceptionally good news for the millions of children living in humanitarian crises. But the work is not yet done. We now call on world leaders to implement today's resolution, in spirit and letter, and adopt it into their domestic laws.
"We at Save the Children want to thank all the sponsors and Security Council members who voted in support of this resolution. In particular, we want to thank Ireland and the United States for their principled leadership on this agenda.
"Today's news is proof that the Security Council can work together to solve some of the world's most challenging issues, champion the needs of children and communities, and make the world a better place for children."
ENDS
For further enquiries please contact: