NORTH EAST SYRIA: Almost 7,000 children still trapped in unsafe camps despite 60% increase in repatriations in 2022, says Save the Children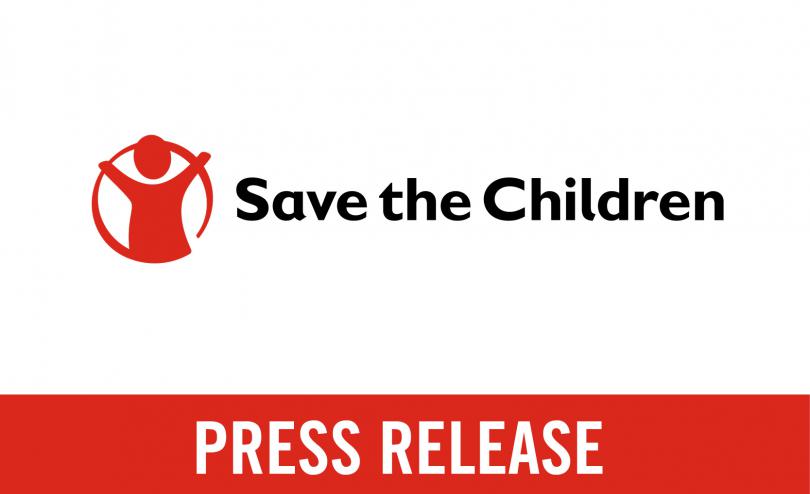 AMMAN, 21 December 2022 - A record number of 517 women and children were repatriated this year from camps in North East Syria housing people displaced following the collapse of the Islamic State (ISIS), but almost 7,000 children of foreign nationality remain trapped there at risk of attacks and violence, with Save the Children calling for more to be done to get them home.
Latest data shows that 60% more women and children have been repatriated from Al Hol and Roj camps so far this year compared to 2021 and this is an increase of 84% from 2020[1].
According to local authorities in North East Syria, in total 1,464 children and women have been repatriated since 2019, the year that marks the territorial defeat of ISIS and led to a seven-fold increase of the number of people in the camps.
But while welcoming the greater number of repatriations, Save the Children said repatriation efforts needed to be stepped up further to help children living in the camps. Last year was the most violent year on record in the camp where an average of more than two people were killed per week.
Earlier this year Save the Children warned that it would take up to 30 years to repatriate all the children housed in the two camps if the rate of repatriation stayed the same as in 2021.
Matt Sugrue, Director of Program Operations for Save the Children Syria said:
"These children are trapped in desperate conditions and put at risk on a daily basis, there is no time to waste. At the rate foreign governments are going, we will see some children become adults before they are able to leave these camps and return home."
The increased risks children and women face in those camps on a daily basis speak to the urgency of their repatriation. Just over a month ago and in the latest episode of violence in Al Hol two Egyptian girls, aged 12 and 15, were killed while their younger brother is missing. Furthermore, in runover incidents, which are common in Al Hol due to the lack of safe roads, two children were reportedly killed and three others injured in the last three months alone.
While some countries repatriated children along with their mothers, others took back only children. Ahmad* is a 11-year-old Russian boy who has been living with his mother and siblings in Al Hol Annex for five years. Ahmad's best friend was one of the 38 children without parents who was repatriated to Russia two months ago. Ahmad's mother told Save the Children that after seeing a video his friend sent upon his arrival to Russia of himself walking in a park and wearing clean clothes, Ahmad told her he wished he was an orphan too [so he could leave as well].
Other countries are yet to take the decision to repatriate any of their nationals. Mariam* is a 32-year-old Tunisian mother of five children who have been living in Al Hol Annex for over four years. She said: ''It breaks my heart to see my children growing up in this place, deprived of education and thinking there is nothing beyond this camp. They and many Tunisian children will not have a future if they remain here. We look to our country for a solution''.
''Recent moves by several countries to repatriate children prove that repatriation is possible." said Matt Sugrue "What stands between these children and a normal, safe life is the will of their governments. Repatriation efforts need to be sustained and stepped up''.
Save the Children has been working in Syria since 2012, reaching over five million people, including more than three million children across the country and provides protection and support services in Al Hol including child friendly spaces. Save the Children also provides specialised case management support for children with particular needs as well as nutrition and education services.
Notes to the Editors
Save the Children provides protection and support services in Al Hol and Roj camp, including child-friendly spaces. This includes recreational activities, such as sport, music, art and storytelling, combined with psychosocial support. Save the Children also provides specialised case management support for children with particular needs as well as nutrition and education services.
---
[1] Media reported 324 returns in 2021, 281 in 2020 and 342 in 2019.