Save the Children statement on government decision to call off search and rescue operation in earthquake and tsunami hit Sulawesi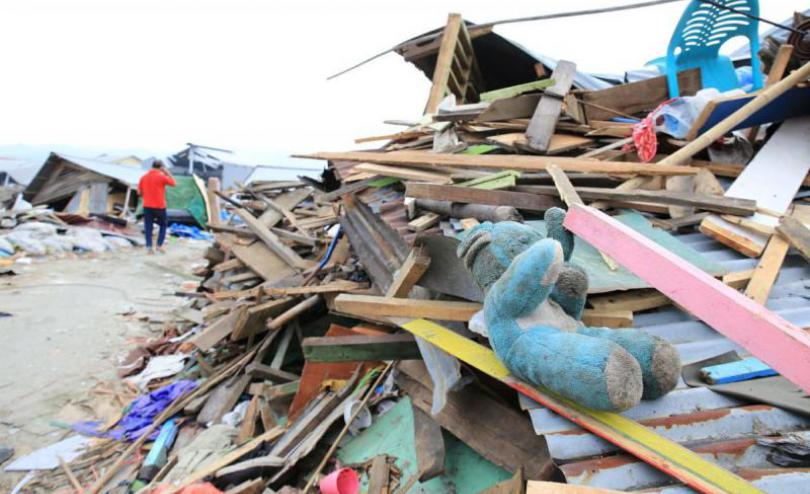 FOR IMMEDIATE RELEASE
11 October 2018 – Save the Children, which operates through a local partner in Indonesia, has expressed its deep sadness at the news that search and rescue efforts have been stopped in Sulawesi, meaning thousands of missing people are now presumed dead.
"It was with a heavy heart that today we learned the search and rescue mission for survivors of the earthquake and tsunami in Central Sulawesi has been called off by the Government of Indonesia," said Selina Sumbung, Chairperson of Save the Children's local partner in Indonesia, Yayasan Sayangi Tunas Cilik (YSTC).
"According to the national disaster mitigation agency, the number of people missing in the disaster has risen to more than 5000 people, including potentially 1,500 children. Children are particularly vulnerable in disasters, and to think that so many will never have the chance to grow up is heart-breaking.
"These figures hide the individual suffering of each one of these families, who need to cope with the horror of not knowing whether their loved ones are alive. The anxiety they must be feeling, along with the daily concerns of finding food to eat or a dry place to sleep, is hard to comprehend.
"We join communities affected by the disaster in solidarity as they rebuild their lives, and we will continue to work tirelessly to provide these communities with critical support like shelter, hygiene kits, fresh water, and psychosocial support."
In Indonesia, Save the Children works through YSTC, who has established family tracing and reunification procedures with other agencies to help reunite children with their families, as well as to setting up child protection systems and reporting mechanisms to keep children safe. It has also set up a registration tent where parents and children who have been separated can lodge missing person reports, and from where children can be taken to a safe shelter while the agency searches for their family.
Save the Children's partner has also provided hundreds of affected families in Sulawesi with life-saving relief including fresh water kits, plastic sheeting and ropes for shelter and hygiene items. Daily distributions are planned over the coming weeks.
ENDS
To set up interviews contact Daphnee Cook in Jakarta – Whatsapp: +8801701212608, Phone: +62 (0) 821 2450 8660, and email daphnee.cook@savethechildren.org or Davina Hagan in London – Phone +44 203 763 0840 or Davina.hagan@savethechildren.org