Save the children statement on new Ebola case in Ituri, DRC, near Ugandan border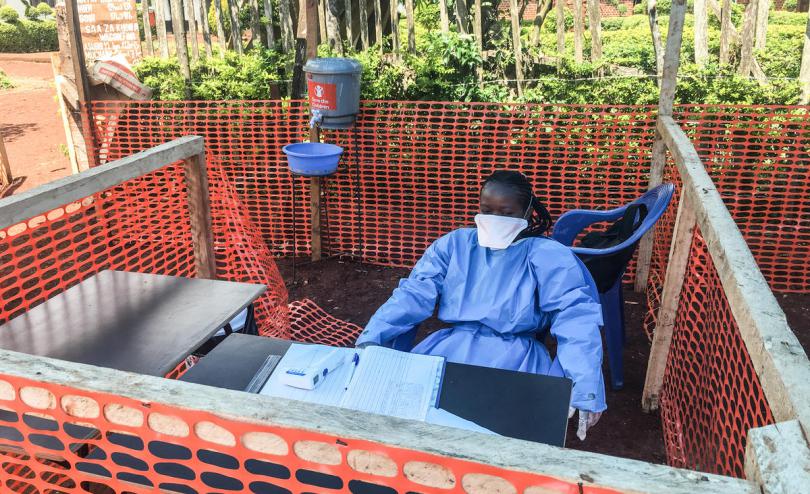 Save the Children is concerned at the news of five new cases of Ebola Virus Disease (EVD) confirmed over the last few days, two of which were identified in the Health Zone of Tchomia, in Ituri Province. Located on Lake Albert, Tchomia is 62 km south of the provincial capital of Bunia, close to the Uganda border, and approximately 200 kilometres from the DRC's 10th Ebola outbreak in Beni, North Kivu.
Save the Children is working in close coordination with the DRC government, UN agencies, international aid organisations and local health providers to contain the spread of Ebola. The organisation is specifically working in community outreach to reduce fears of the disease, offering information and techniques on how families can protect themselves against the virus.
While fear and misunderstanding of EVD has made community acceptance of aid organisations like Save the Children difficult, the organisation has already reached more than 254,000 people with its vital messaging.
"Our Community Health Workers are doing a tremendous job visiting families door to door and alleviating fears of Ebola," said Heather Kerr, Save the Children's Country Director in DRC.
"If people get to a treatment centre in time they have a good chance of surviving. Yet families have seen some patients entering the centres and not coming out, sparking fear among the community, which can cause some people presented with symptoms to flee. These last identified cases—a known contact from Beni, found in Tchomia—reinforces how critical Save the Children's work is in and around Beni."
Save the Children are also supporting communities and authorities in Uganda to prepare in case Ebola spreads across the border, by installing handwashing facilities and training village health teams.