Securing full and stable childhoods in Sub-Saharan Africa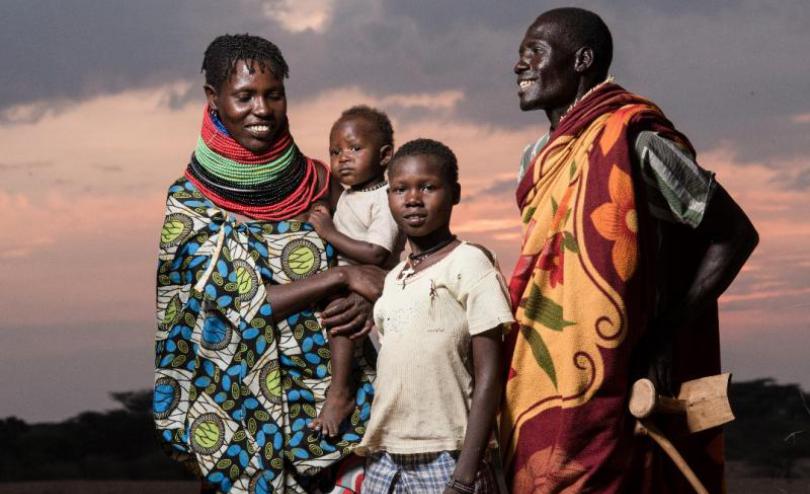 The suffering inflicted, and more often than not on the most vulnerable sectors of society, demeans all of us as humanity. That it is invariably women, children, the aged and disabled who suffer in these conflicts stands out to the added shame of humankind – Nelson Mandela.
This week, governments and other actors in different countries will mark the Day of the African Child (DAC) – the day (every 16th June) celebrates the children of Africa and calls for a serious introspection and commitment towards addressing several challenges facing children across the continent. The theme of the celebrations for this year – "Humanitarian Action in Africa: Children's Rights First" is compelling in many ways. African countries like many others, have made tremendous progress in improving the welfare and rights of children.
Save the Children's Global Childhood Report (2019) notes that a vast majority of countries in East and Southern Africa have significantly improved their scores for child wellbeing between 2000 and 2019. According to the report, 17 out of 24 countries (70%) increased their scores by over 100 points while four (Rwanda, Ethiopia, Angola and Zambia) had a 200-point increase. Rwanda and Ethiopia emerged as the top movers in the region. Several other countries (Zambia, Kenya, Malawi, Uganda and Mozambique) made noteworthy gains. Improvements in children's health and survival were the main drivers of progress in these countries. Despite this progress, Sub-Saharan Africa still ranks high as a region where childhood is most threatened.
Humanitarian crises significantly impact children's rights and are a major factor that threaten or end childhoods in the region. The crises result from events or from a combination of several factors that pose risks and threatens the lives, safety, security, health or general wellbeing of a large number of people at a time – with little or no capacity to cope with the impacts of the crises. Humanitarian crises can be caused by natural disasters, or can be man-made, through conflicts, human error or action, or government actions or inactions. In some instances, humanitarian crises may result from complex emergencies where there is a combination of both man-made crises and natural disasters. In such circumstances, children's rights are at risk of violation, with children's lives, safety, access to food and water, and access to education all on the line. Critically, these risks affect boys and girls differently, with girls are even more vulnerable in the wake of a disaster or conflict.
According to Save the Children's War on Children report (2019), 1 out of 5 children in Africa are living in conflict zones, and six African countries - CAR, DRC, Nigeria, Somalia, Sudan and South Sudan - are listed among the 10 most dangerous places for children to live in the world. A continental study on the impact of conflict and crises in Africa, 2016, showed that conflict accounts for about 50 per cent increase in infant deaths and 15 per cent increase in undernutrition. During conflict, there are 2.5 times fewer doctors per capita than during peacetime. Children are twenty-four times more likely to die during armed conflict due to illness and injury than in peacetime. Girls in particular face increased threats of trafficking, exploitation and conflict related sexual violence.
Conflict also results in a devastating waste of resources that could be invested in national development and children's well-being. The money spent on arms is enormous. For instance, up to 2011, Sudan spent approximately $24 billion on the war in Darfur, equivalent to 162 per cent of the country's gross domestic product (GDP). This includes $10 billion in direct military expenses. Research by Save the Children and other organizations has shown the correlation between the cost of conflict and lost investment in children. The cost of violence containment is estimated at 22 per cent of GDP in Central African Republic, Somalia and South Sudan. Similarly, the conflict in South Sudan in 2013 resulted in a 15 per cent decline in GDP in 2014 and an increase of domestic debt from essentially nil in 2011 to approximately 12 per cent at the end of 2014. Conflict in the Democratic Republic of the Congo has led to an estimated 13.3 per cent revenue-to-GDP ratio in 2014, the lowest in Sub-Saharan Africa. Meanwhile, the 2015 Refugee Response Plan by Ethiopia, Kenya and Sudan for the South Sudan conflict was estimated at almost $810 million. This is more than South Sudan's budget for education, health and child welfare combined.
Although all warring parties are obliged under international laws to protect children, heinous attacks are committed against them for which the perpetrators are not held to account. The common violations against children as per the UN and AU are killing and maiming, abduction, sexual violence, recruitment and use of children, attacks on education and hospitals, and denial of humanitarian access. The changing nature of conflicts exposes children in new and terrible ways. Wars are fought in urban areas with explosive weapons used often in densely populated areas leading to destruction of infrastructure, disruptions in essential services, deaths and life-changing injuries to civilians. Moreover, denial of humanitarian aid is used as a weapon of war. The international rules and basic standards of conduct that exist to protect civilians in conflict are being flouted with impunity. Children are disproportionately suffering the consequences of these brutal trends and are facing unimaginable mental and physical trauma; more children are going hungry; falling victim to preventable diseases; are out of school; are at risk of sexual violence and recruitment by armed groups; and more children are trapped on the frontline without access to humanitarian aid.
In the words of Save the Children's founder Eglantyne Jebb one hundred years ago, "every war is a war on children." Children suffer in conflict in different ways to adults, partly because they are physically weaker and also because they have so much at stake – their physical, mental and psychosocial development are heavily dependent on the conditions they experience as children. Conflict affects children differently depending on a number of personal characteristics – significantly gender and age, but also disability status, ethnicity, religion and whether they live in rural or urban locations.
Clarion Call
In view of the foregoing it is important that governments in Africa accelerate efforts to improve childhoods and address children rights violations in all situations including conflict. To improve childhoods, governments must demonstrate commitment to the SDG targets and commitment to "Leave No One Behind" by developing or strengthening strategies, allocating resources to improve children's health and education outcomes, protecting them from violence and empowering all of them especially girls to reach their full potential. As countries review progress towards the SDGs this year, Save the Children calls on policymakers to make three critical guarantees to ensure children are a priority in their specific plans: increase Investments in Children; take action to ensure all children are treated equally and; count and include all children, regardless of who they are or where they are from.
Given the primary mandate of governments to uphold and protect children rights in conflict, we call on governments to: ensure that those committing, overseeing or ordering violations against children in conflict are brought to justice and held accountable for their actions; ensure that every child harmed or affected by conflict receives practical help and support to cope, recover and rebuild their lives and lastly; that all children affected by conflict including refugees and those internally displaced have access to a good quality education.