SYRIA: THOUSANDS OF CHILDREN PUSHED OUT OF EDUCATION AFTER 119 SCHOOLS ARE FLOODED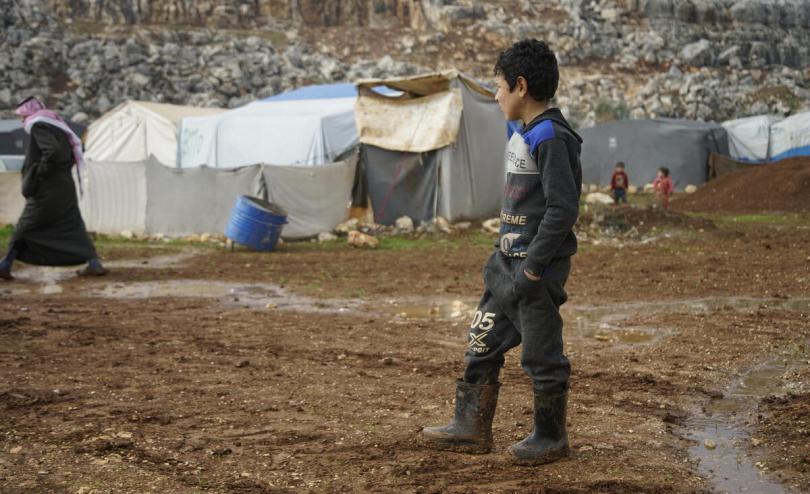 Save the Children is deeply concerned about the flooding and destruction of 119 schools across North West Syria over the last two weeks, pushing thousands of children out of an education. The ongoing storms and rains already killed at least one child, displaced thousands, and cut off roads around camps.
Syria Response Country Director, Sonia Khush, said:
"The loss of 119 schools in areas that have been affected by the rains in North West Syria is a big blow to the learning of thousands of children, and to an education sector already suffering from years of underinvestment, attacks on schools, and the impact of COVID-19. Tents were swept away or flooded, school materials were lost, and muddy swamps just took over places of learning. Over the past years, we have repeatedly warned for the devastating impact of the freezing winters on millions of people living in displacement in this area.
"Children in North West Syria continue to bear the worst consequences of the crisis, living in harsh conditions in windy, unprotected camps or out in the open. To the best of our estimates, now at least two out of three children in North West Syria are out of school, and many have lost their homes more than once."
"We are calling on the international community to increase funding for education, so we can repair the damage done to infrastructure and provide adequate learning to ensure children have a chance of a better future, and allow children to return safely back to school.
Abdullah*, 9, was at school in one of Idlib's camps when the flooding started:
"We haven't been able to go to school for a whole week as it is very cold and our school [tent] got completely flooded, all the water came in while we were there."
Yasser*, 15, lives in another camp in Idlib. He said:
"Because the water flooded our school, classrooms and chairs, we stopped going."
Aya*, 14 years old, told Save the Children's partner:
"We haven't been able to go to school in the camp as two days ago, flooding damaged our tents and schools. All the water went into the tents, so our current situation is devastating."
For more info, feel free to reach out to:
Multimedia content available from a displacement camp in Northern rural Aleppo, where the school tent was flooded and from a displacement camp in Northern Idlib.