Two years after the Marawi siege in the Philippines, 1.8 million children face threats of lingering conflict across Mindanao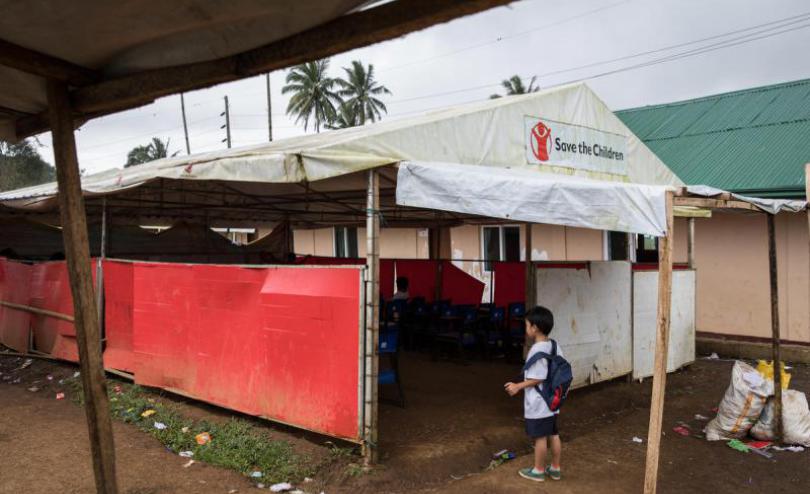 Nearly two million children still face uncertainties living in war-torn homes and schools while their parents have no stable jobs or livelihoods, two years after a five-month long siege in Marawi in the southern Philippines.
Albert Muyot, Chief Executive Officer of Save the Children Philippines, said lingering armed conflict across Mindanao means children continue to risk death, injury and trauma.
"Save the Children has begun an emergency response to meet the needs of children and their families because since February there has been sporadic fighting in Maguindanao, Surigao del Sur, Lanao del Norte and Lanao del Sur,"said Muyot in statement.
From February to March, the number of displaced children in those provinces reached 77,000.
Today, Save the Children in the Philippines joins local government leaders, communities and families in a day of commemoration of the five-month siege that flattened the once bustling city of Marawi.
Save the Children recently launched its global campaign, Stop the War on Children, to raise awareness of the conditions of 420 million or 1 in 5 children who are living in or near conflict zones across the world including the Philippines.
Mr Muyot said prolonged conflicts across Mindanao aggravate the situation of hunger and malnutrition among children especially those under five years.
Save the Children global data shows the number of deaths due to armed conflict of children under five years reached 870,000 between 2013 and 2017, five times higher than the 175,000 adult fighters who died during the same period.
Last year, 16 children were killed in crossfire in Mindanao and another 17 children were injured due to another similar incidence.
Save the Children is concerned for the safety and wellbeing of the 3.6 million people who live in the Bangsamoro Autonomous Region in Muslim Mindanao (BARMM) all of whom are vulnerable to conflict. Of this number, 48.8 per cent or 1.8 million of them are children. BARMM provinces include Basilan, Lanao del Sur, Maguindanao, Sulu and Tawi-tawi.
In the last two years, Save the Children has reached 22,000 affected children by distributing learning materials, setting up Temporary Learning Spaces (TLS) so they can resume classes and Psychosocial Services to address children's trauma from conflict.
Save the Children is extending assistance to affected children in Marawi through livelihood and employment programs for their parents.
The organization provides child protection services by raising awareness of children and their parents on the risks of physical and sexual abuse while in evacuation centers.
To prevent the spread of diseases among children, Save the Children Philippines provides access to safe water and sanitation and distributes soap to meet hygienic needs. The group also raises awareness on hygiene behaviours for children by providing dignified, safe, and clean toilet facilities.
Mr Muyot said: "We must improve the living conditions of communities to avoid child recruitment for economic and sexual exploitation. It is our hope that the situation for children in Mindanao will improve with the passage of the Children in Situations of Armed Conflict (CSAC) or Republic Act 11188. This law guarantees humanitarian support and protection of children in situations of armed conflict."
"The impact of war on children lasts beyond the end of conflict. We must be relentless in pursuing peace to improve the situation of children in Mindanao."