Our Response in Turkey
In 2014, we responded to 103 emergencies, reaching 10.6 million people, including 4.8 million children, with lifesaving care. Save the Children is the largest education provider in northern Syria, and with our partners we are supporting 53 schools in north-west Syria and so far have helped 34,500 children access pre-school and primary education. But this is not enough. Which is why our response to the Syria crisis involves extensive programmes addressing the needs of all children affected by the crisis in Syria in Egypt, Iraq, Jordan, Lebanon and Turkey.
In Turkey, Save the Children works with local authorities and communities to directly deliver basic assistance to children and families affected by the crisis in Syria. In 2014 in response to the influx of refugees from Kobane into Suruç, Save the Children:
partnered with a Turkish NGO to establish child friendly spaces, providing 400 children with access to recreational activities.
distributed winter kits containing warm clothing and boots to 4,400 children.
set up a referral mechanism to match children in need of specialised support with trained psychologists.
raised awareness with parents and community members on key child protection issues.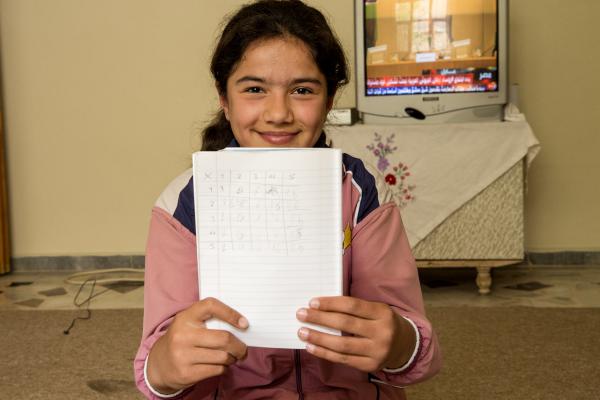 Improving education
Over half of the nearly two million Syrians living in Turkey are children. While 85% of children in camps run by the government's leading disaster response agency, AFAD, are enrolled in formal schooling, only 14% of children outside of the camps are able to receive formal education. Many children have not set foot in a classroom for three consecutive years and instead are faced with the grim realities of early marriage and child labour. These children risk becoming part of a "lost generation". Syrian children are isolated from accessing quality learning environments provided by the Turkish government due to barriers such as language, access and integration. Save the Children, in coordination with the Ministry of National Education, the Governor of Hatay province, and local communities, seeks to address these barriers by improving the access, quality and social cohesion for 2,980 students across four schools.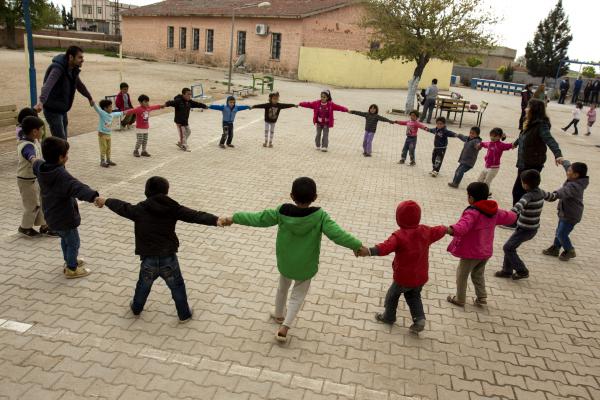 Across four different learning centres, our project will:
Provide all the school's teachers with incentives and multiple trainings on child welfare and safeguarding
Rehabilitate and furnish the school in line with international standards
Provide educational materials for all children and classrooms in the schools we support
Provide extracurricular & social cohesion activities for Syrian and Turkish children in the communities 
Address the transportation needs for the most vulnerable children at each school 
Leaving no child behind
Many children and youths within the age range of 10 – 18 years are unable to participate in formal education for a myriad of reasons. There has been a marked rise in child abuse and exploitation in the form of child labour. We plan to address the needs of this particularly vulnerable group in partnership with UNICEF, with the establishment of two non-formal education centres across Hatay province by the end of 2015. These centres will serve as a safe haven for these youths and give them access to education they would otherwise be denied. The centres will reach over 13,000 of the most vulnerable youths, providing language classes, psycho-social support and activities to promote social cohesion. For the future of all children in Turkey affected crisis in Syria, join us and be part of our impact.