EVERY ONE Campaign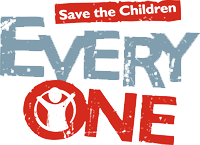 No child is born to die. And no mother should die giving birth. Yet every year millions do.
Save the Children is campaigning to end this injustice.

Our vision is that no child under the age of 5 dies from preventable causes, and that public attitudes will not tolerate a return to high levels of child deaths.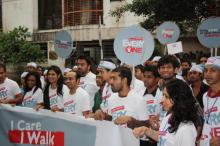 Our goal is that Millennium Development Goal 4 – a two thirds reduction in child mortality rates by 2015 – is achieved
Our objective is that by 2015 we will have catalysed a breakthrough in governments' policy and practice that dramatically accelerates sustainable progress towards MDGs 4 and 5.
The number of children dying has gone down dramatically since 1990. But still every year 6.9 million children – nearly half of them newborn babies – die from illnesses that can easily be prevented or treated. That's why Save the Children launched the EVERY ONE campaign in 2009. Our goal is to save millions of children's lives and help achieve Millennium Development Goal (MDG) 4 by 2015.
We've already achieved some spectacular results and received tremendous support for the campaign across the world. We've forged new partnerships with other organisations, businesses and millions of people in our campaign for:
A health worker in reach of every child
Vaccines for all children – no matter where they live
A life free from hunger and malnutrition