NEW EUROPEAN COMMISSIONERS GO BACK TO SCHOOL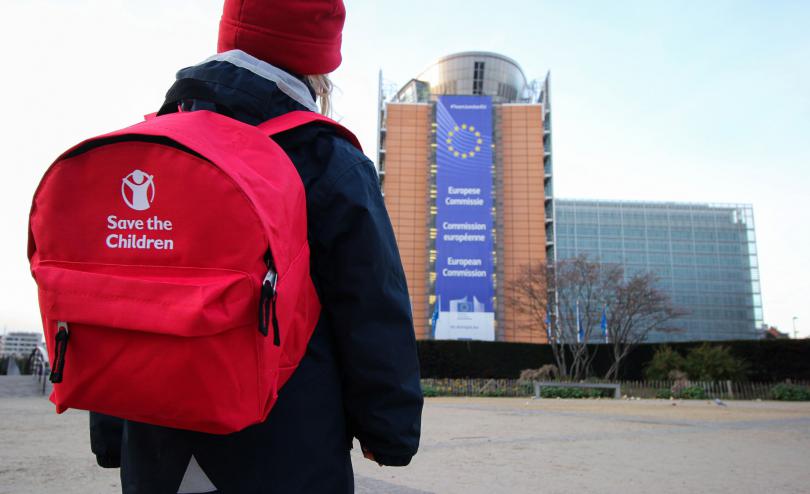 The new European Commissioners start their jobs in Brussels today.
Save the Children Europe has delivered Commissioners a personalized child's backpack to welcome them to their new roles and to ask them to make a positive, lasting change for children.
The school pack contains the three building blocks all children need to fulfill their potential: survival, education and protection.
An apple represents the importance of children's health: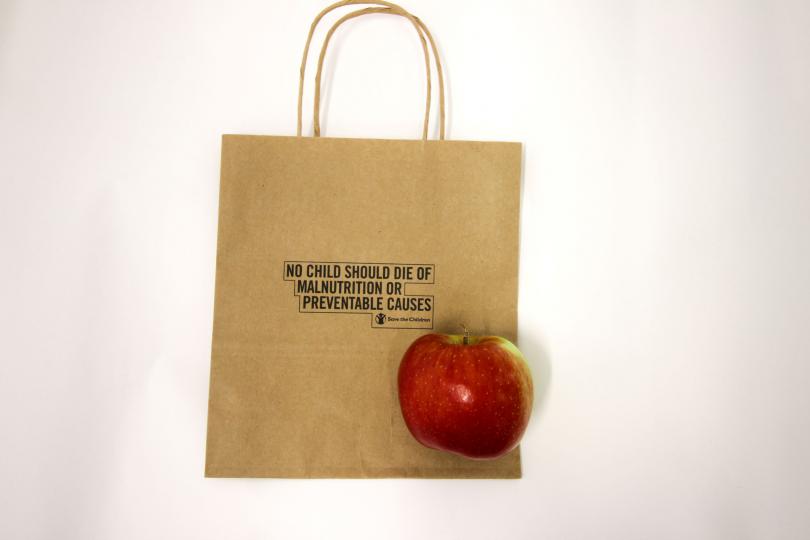 Malnutrition is the underlying cause of nearly 3.1 million child deaths each year. Worldwide, more than 170 million children fail to reach their full potential due to poor nutrition.
Every year, 5.4 million children under the age of five die from preventable causes. Marginalised children are the most vulnerable as they lack access to quality healthcare, such as vaccines, medicines, or nutrients – all of which save lives. This is especially true in conflict and emergencies, or in poor and deprived areas, where the challenge of keeping children alive is heightened.
A box of plasters signifies our need to protect children from confict and violence: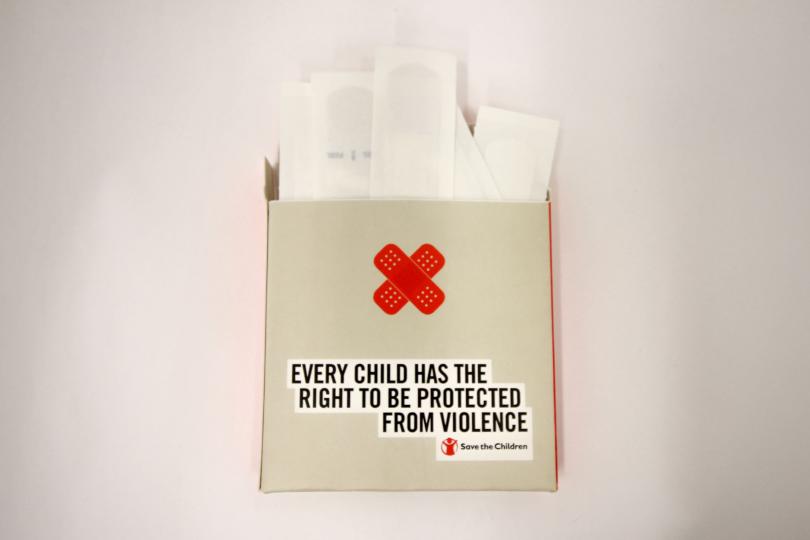 75 percent of the world's children experience violence. Violence takes many forms, including physical and emotional abuse, sexual abuse and exploitation, and neglect or deliberate deprivation. Growing up with violence, and the threat of violence, can lead to life-long physical, emotional and mental health problems. Children living in conflict or emergency situations, such as natural disasters or major pandemics are even more vulnerable to exploitation, abuse and violence.

A pencil ensures every child accesses a basic quality education: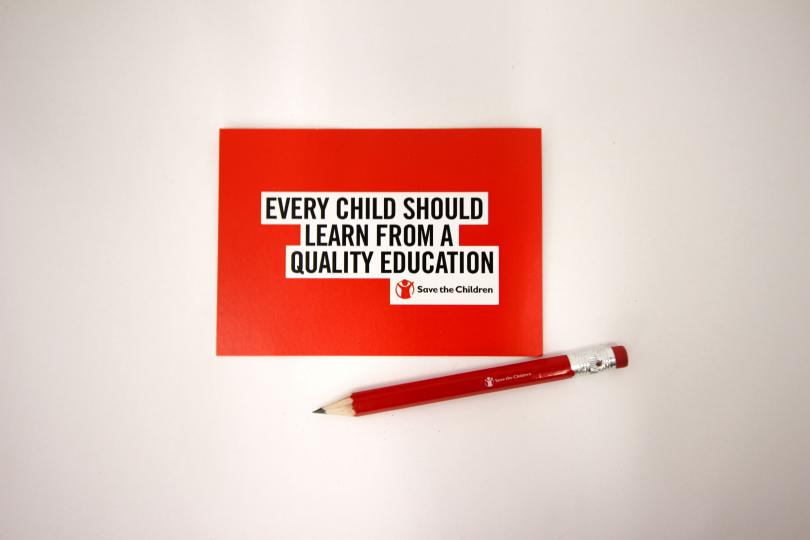 Millions of children are being robbed of an education simply because of who they are or where they live. Deprived of learning because they are caught up in emergencies, face extreme poverty, or are discriminated against because of their gender, disability or ethnicity. The world's most vulnerable and excluded children are missing out on education.
Today, nearly 400 million children of primary school age cannot read or write.
Attached to the bag, 15 key Commissioners working on child rights will find a postcard addressed to them, with one, specific, hand-written ask that relates to what Save the Children would like them to prioritise in their new jobs.

Follow the campaign on Twitter and Facebook