NGO reaction to the "Brussels III" Conference on Supporting Syria and the Region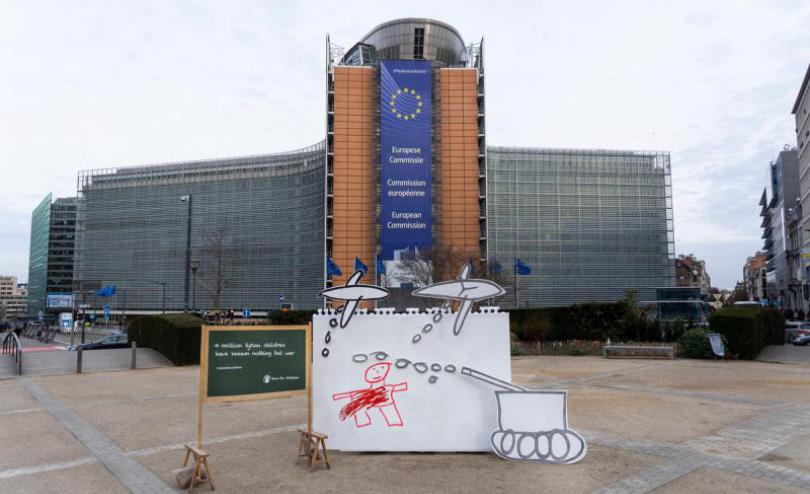 As the international community came together for the 7th consecutive year to commit to helping Syrians inside their country, as well as refugees and their hosts, 15 aid agencies called today for a sustained follow-up to ensure political and funding support translates into meaningful improvements for all Syrians.
The war is not over: the dozens of people killed in recent airstrikes and shelling in Idlib and nearly 60,000 internally displaced Syrians in the offensive against ISIS are testament to that. As more than 200 Syrian groups who participated in the conference highlighted: civilians still face this daunting reality as well as many other threats, ranging from detention and conscription, to unexploded ordnance, lack of essential services and a lack of critical documentation.
This is what people are living through in Syria - all across the country they require assistance and humanitarian agencies should be allowed to reach them without restrictions and political interference from any parties.
Fundamentally, these risks civilians face, the ongoing conflict, crippling poverty and the lack of basic services are all significant barriers which need to be overcome before conditions are conducive to the return of refugees.
It is essential that the international community and governments follow up on previous commitments on education, livelihoods, inclusion and issues around legal stay and documentation. The financial commitments of donors is critical, but so is the will to see these commitments transform into changes for refugees and vulnerable host communities - and this will require a concerted effort from donors, host governments and aid agencies.
While we welcome the expressed support for Syrian women and their visible participation in this conference, donors need to make this rhetoric meaningful and put Syrian women and youth at the center of all decision-making that affects their lives.
It was disappointing that no commitment was made on resettlement. The number of Syrians being resettled has dropped dramatically with two-thirds fewer refugees being resettled now than in 2017. The international community needs to share responsibility by both increasing resettlement pledges and translating those pledges into actual places.
Syrian civilians, IDPs, refugees and host communities impacted by this conflict will require long-term investment to recover and rebuild their lives, including multi-year funding commitments across all sectors. The international community, donors and host countries owe it to the people of Syria to stand by them and see their commitments through.
Signatories:
CARE, Mercy Corps, Syria Relief, Humanity and Inclusion, World Vision, Binaa Organization for Development, Save the Children, Medecins du Monde, Norwegian Refugee Council, Action Against Hunger, IMPACT Initiatives, Danish Refugee Council, International Rescue Committee, Christian Aid and Hand in Hand for Aid & Development.