Refugee children must have access to education and be protected though concrete commitments at the Global Refugee Forum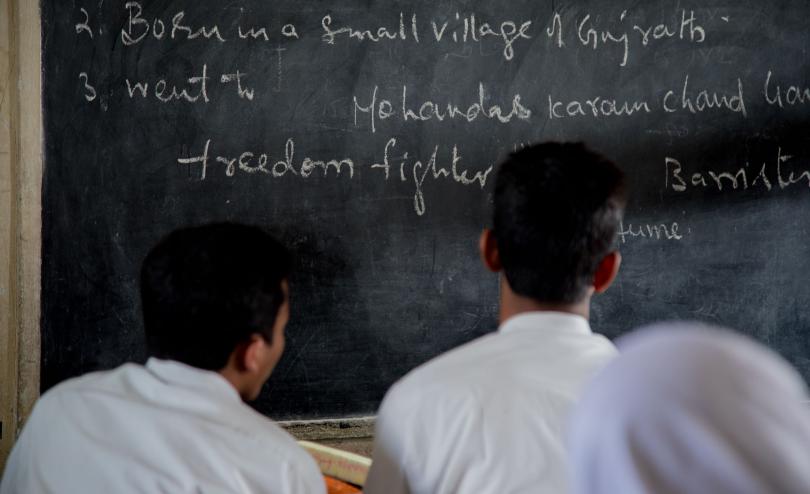 Save the Children calls for world leaders to seize the opportunity to turn the ambition of the Global Compact on Refugees into actions
As the first Global Refugee Forum opens today in Geneva, the needs of refugee children – who are more than half of all refugees globally - must be front and centre, says Save the Children.
3.7 million refugee children are out of school, which is more than half of the world's school-aged refugees. The children who are enrolled are not learning effectively.
Inger Ashing, CEO of Save the Children International said:
Millions of children and their families are forced to flee their homes and are often refugees for many years. If a good quality education isn't provided for them, children may completely miss out on school with devastating consequences for their future. This is unacceptable.

Governments and other actors must include refugee children in national education systems and invest in the resources needed to ensure that they learn effectively. The Global Compact on Refugees, which was adopted a year ago, includes the major commitment that all refugees should be in education within a few months of their displacement. It is time now to fulfil this ambition.

Refugee children face many significant risks such as physical and sexual violence, exploitation, trafficking, being forced to work and damage to their emotional and mental health. This forum is a major opportunity to ensure that they are better protected.
At the Global Refugee Forum, Save the Children is calling for world leaders to commit to including refugee children in national education systems, for investment in teachers, the provision of early years education and for funding to enable access to quality education.
Funding for child protection remains at 0.5% of total humanitarian funding globally. Save the Children is also calling for donors and governments to dedicate 4% of total humanitarian aid to child protection, to increase multi-year child protection funding in refugee settings and for refugee children to have much better access to national child protection systems and services.