Safe Schools Conference: 300 children call on world leaders to protect schools from attack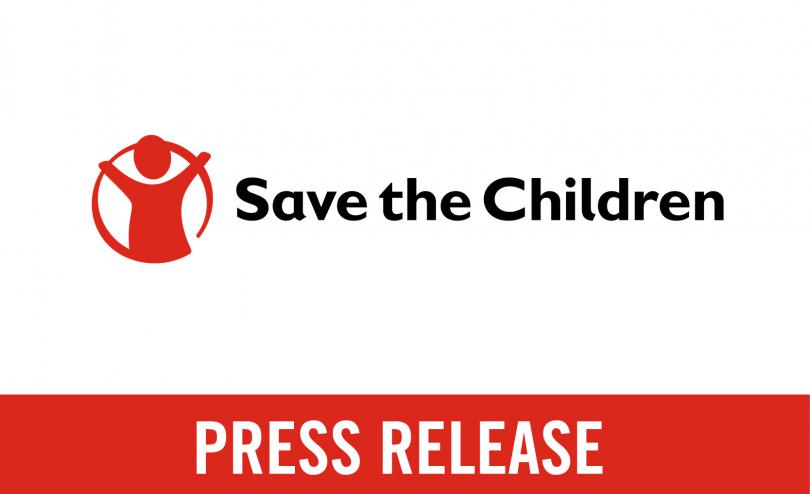 25 October 2021, Abuja: Children are making a series of demands to world leaders, including requesting they deny armies access to schools, and ensuring paths to schools are free of mines and explosives, in a Children's Manifesto launched today.
The Children's Manifesto, authored by 300 children across 10 countries, is being launched as world leaders meet for the 4th International Conference on the Safe Schools Declaration in Nigeria. For the first time, the Conference is being held in Africa, a continent that has some of the highest rates of attacks on education in the world.
The Conference is being co-hosted by the Global Coalition to Protect Education from Attack (GCPEA), of which Save the Children is a member, in cooperation with the African Union and the governments of Norway, Spain and Argentina.
The Children's Manifesto paints a grim picture of how children face threats and violence while at school, and focuses on the intense fears felt by children in response to these attacks.
In the Manifesto, the children write:
Children are scared - when armies come to schools, arrest children or fire live or rubber bullets at them and when tear gas is used.
Children are scared - when there are no shelters in their schools or when they are not big enough to protect everyone.
Children are scared - when military equipment passes outside the windows of their schools or houses, and when they hear the sounds of explosions and gunfire.
Children are scared - when educational institutions are used for military purposes, subjecting young boys and girls, teachers and technical staff at school to constant danger.
Attacks on education and the military use of schools and universities increased by a third globally in 2020, according to data released by the GCPEA last month.
While children like Mahaman* are forced to flee violence, it can take months to get back to learning.
Mahaman* left Mali with his parents because of the conflict and they passed away just after. Mahaman suffered too because he was forced to stay away from school for a month while he was eager to go. Mahaman said:
"I struggled a lot to register him at school because I did not have Niger documentation. I went to Niamey [the capital of Niger] four times to get papers because I was the one who understood the process a bit."
Birgitte Lange, CEO of Save the Children Norway, said:
"The Children's Manifesto shows that not only are children being harmed physically, they are also being harmed mentally, by these brutal and prolonged attacks. It's unthinkable that for many children, schools have changed from a safe place to learn to a terrifying place of violence.
"Save the Children's new report from the Sahel also shows that recruitment to armed groups is a growing and alarming trend in the region and we see a clear link between this trend and closed schools and attacks on schools and teachers."
The Safe Schools Declaration is an inter-governmental political commitment to protect students, teachers, schools, and universities from the worst effects of armed conflict. So far, 112 states have endorsed the Declaration.
Save the Children is calling on countries who have not endorsed the Safe Schools Declaration to do so, and for those countries to fully implement the commitments in the Declaration, including developing a costed implementation plan.
Since the Safe Schools Declaration was launched in Oslo in 2015, Save the Children's Safe Schools programme has helped to keep children safe from all hazards in and around school and support governments to put their commitments into practice.
The full Children's Manifesto can be read here.
*Names changed to protect identities
For further enquiries please contact:
Samantha Halyk samantha.halyk@savethechildren.org / +1-647-325-1920
Our media out of hours (BST) contact is media@savethechildren.org.uk / +44(0)7831 650409