Faking it: how social media can help or hinder democracy in Myanmar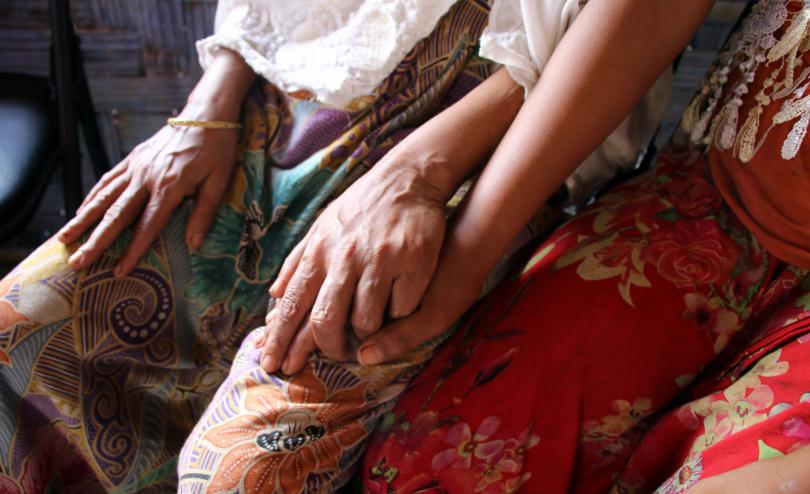 When I first visited Myanmar back in 2013, the country was in the early stages of a technological revolution. Still, getting my hands on a local SIM card was a challenge requiring all sorts of paperwork and bureaucracy. It was still a luxury item that had once cost hundreds of dollars. Internet access was reserved only for the super-rich or super-connected, and strict regulation of the telecommunications industry meant that in 2012, just 1% of Myanmar's population had internet access. These barriers to information and connectivity during the military's 50-year reign affected freedom of expression and restricted the ability of communities to organize.
Today, when I ask my Myanmar friends and colleagues about the most significant changes in their country since it re-opened to the world eight years ago, access to the internet – and specifically social media – is almost always near the top of their list. According to a 2017 report by Telenor, 90% of Myanmar's population now live within reach of 3G or 4G services. That's the highest coverage in all of Southeast Asia and with smartphone penetration at over 80%, people in Myanmar are integrating technology into their lives at a rate almost unseen in any other country in the world.
Myanmar's prolific use of Facebook as a 'one-stop' interface for the internet has fostered an active new space for community engagement and personal expression. By 2016, successful people-led movements driven through social media started to hold power to account. One such example resulted in the resignation of four members of Myanmar's Human Rights Commission following public outcry on Facebook around the Commission's failure to prosecute the perpetrators of a high profile child abuse case. For a community still adjusting to the freedoms of citizen-led-activism, social media is fast becoming an effective platform for Myanmar youth to find their voice. But Myanmar – and indeed the world – is now grappling with the reality that these same tools can be used to undermine our access to 'truth' – and even disrupt and distort democratic processes themselves.
In Myanmar, social media has been used to deliver disinformation campaigns which use hate speech and fake news to assert an authoritarian and nationalist agenda – which has further fueled ethnic and religious tensions in the country. A report by Save the Children and the University of Sydney found that young people in conflict-affected parts of Myanmar suffer from so-called 'hate speech fatigue' and lack the skills to keep themselves safe online. Racist rhetoric has been used to incite hatred against Rohingya Muslims, in part by evoking a widely held myth that they are 'recent arrivals' who should be treated as immigrants. This, along with 'fake news' about the actions of the Rohingya during 2017's clearance operations by the Myanmar Military (e.g. that Rohingya Muslims were burning their own houses), has 'weaponized' information, created suspicion of social media and made inter-communal harmony even harder.
The use of social media as a tool for spreading hate during the Rohingya crisis has been well documented and sits in stark contrast to the use of these same platforms to drive positive change. This is the great contradiction between 'old' and 'new' Myanmar, being played out through social media right now. On one side are well-organized forces wanting to reassert the control of military elites, discourage freedom of speech and expression and suppress ethnic and religious diversity. On the other side are the vast majority of Myanmar people who want to see peace, value diversity and have fought for decades for democratic principles.
Myanmar people have fought long and hard for the democracy they have today, but because the constitution still reserves 25% of parliamentary seats for the military, this transition is not yet complete. The strengthening of civil society will be critical over the next decade in building an individual's belief that they can hold the powerful to account and help shape the society around them. And social media can help or hinder this process.
That's why Save the Children in Myanmar has created the Shift project which supports adolescents and youth to become more active in cyber-civic spaces – and to 'participate' in a country where people under 25 – nearly half of the population – have traditionally been left out of decisions that impact their lives. Youth groups selected for our Shift project are helped to identify an issue they wish to address, like climate change or sexual harassment. We use a range of participatory activities to help them unpack their issue and eventually develop a strategy to help them foster behaviour change in their communities. We also teach digital literacy and critical thinking skills which are especially important given how hostile online spaces in Myanmar have become.
It's time to move away from 'old power' structures - that are rigid, authoritarian and seek to exclude – and inspire 'new power,' defined by citizen-led movements using technology for positive change. Encouraging this kind of transition is also an effective way to counter-punch the rising populist forces wanting to divide and dissolve citizens' power right around the world. Technology and social media can provide important solutions, but we must ensure the focus on them also looks at ways of investing in people, particularly young people, and enable them to participate safely and productively in society
Related articles
27 September 2022

- Ukraine
24 August 2022

- Poland, Ukraine