Our Humanitarian Work
We save lives by preparing for, and responding to, humanitarian emergencies caused by natural disasters, disease outbreaks and armed conflict. In 2015, Save the Children reached 5.7 million children affected by 99 emergencies, across 59 countries.
In any crisis, children are always the most vulnerable. We make sure that children affected by floods, famines, earthquakes, diseases outbreaks and armed conflict get life-saving medical aid, shelter, food and water – fast. We safeguard children and help reunite separated families. And we help children recover from crises by providing emotional support and safe places to learn and play.
We prepare ourselves and at-risk communities, so we can act rapidly and reduce disaster risks for children. After large-scale emergencies such as Typhoon Haiyan in the Philippines, and the Haitian and Nepal earthquakes we remain on the ground to help children and their families rebuild their lives.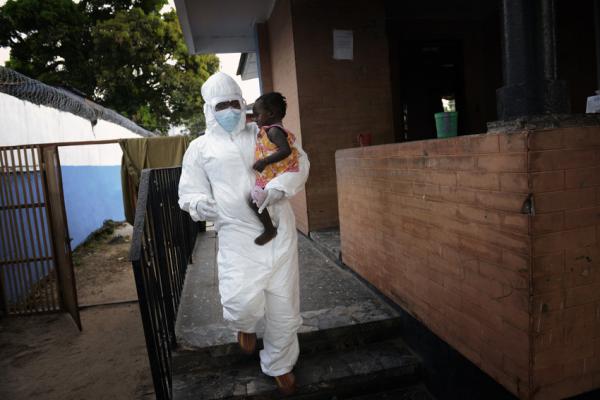 A special caretaker in dressed in full protective equipment carries Mary*, with Ebola-like symptoms, to the ambulance. 

Our latest emergency operations
In Ebola affected Sierra Leone, Guinea and Liberia we reached over 867,000 people with life-saving care, awareness-raising and hygiene kits.

On April 25th an earthquake measuring magnitude 7.8 struck Nepal.  We launched an immediate response collaborating with the government of Nepal and reached the most inaccessible places like Gorkha which were the hardest hit and in dire need of aid. We airlifted 1,6000 emergency shelters and kitchen items to these places and have set up four mobile health clinics to provide primary care to some of the most affected communities.

Since fighting first broke out in Syria in March 2011, the crisis has unfolded to become a large-scale civil war, affecting more than 16 million people across the region, including millions of children. So far, the fighting has tragically claimed the lives of more than 200,000 people.

Save the Children is working with Syrian refugees in Jordan, Lebanon, Iraq and Egypt, providing families with the basics they need, including food, clothing and shelter for children and families who are facing extremely difficult conditions. We are working to ensure children now living as refugees still have access to school, emotional support and recreational activities. 

We have so far reached more than 2.5 million people, including 1.6 million children.

We prepare children and their communities to reduce the impact of extreme weather. And we have relief supplies ready in vulnerable areas. Across South East and East Asia we are currently responding to 16 emergencies. 

In West and Central Africa we are responding to 16 emergencies reaching over 5 million people.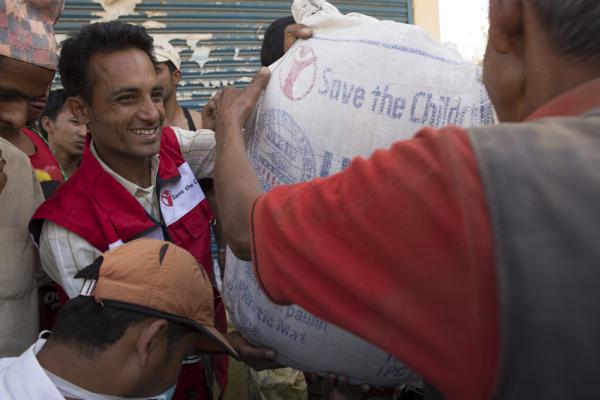 Save the children distributes shelter kits in Sindhupalchowk district, Nepal, where 80% of homes were totally destroyed.